We're on the ground at MWC 2023, finding all of the up-and-coming tech you need to know about, and the OnePlus 11 concept phone is right up there. Promising more cooling power than ever before, which helps with both battery life and running games, the design of OnePlus 11 concept has mobile gamers in mind, and you know that we're a big fan of that.
Using advanced Active CryoFlux technology, one of the components that keep modern PCs as cool as ice, the OnePlus 11 concept offers a further two degrees of cooling compared to other models of smartphones. That additional cooling supposedly provides you with three-to-four more frames per second when gaming, as well as an enhanced charging speed – ideal for the gamer on the go.
Fortunately, the cooling technology doesn't add too much bulk to the device, with the OnePlus 11 still as slim and easy to hold as you would hope. Of course, this is just a concept for now, and liquid always cooling poses risks when it comes to electricity. Either way, it sure looks cool and could be a hit with mobile gamers if it comes to market
We also got a look at the OnePlus 45W Liquid Cooler, coming out later this year. It's a big brick about the size of a Wi-Fi router, with a cable and holder on the end. Holster your phone in it and you get around 15-20 degrees of cooling, turning the back of the phone ice cold and offering a few extra hours of gaming time.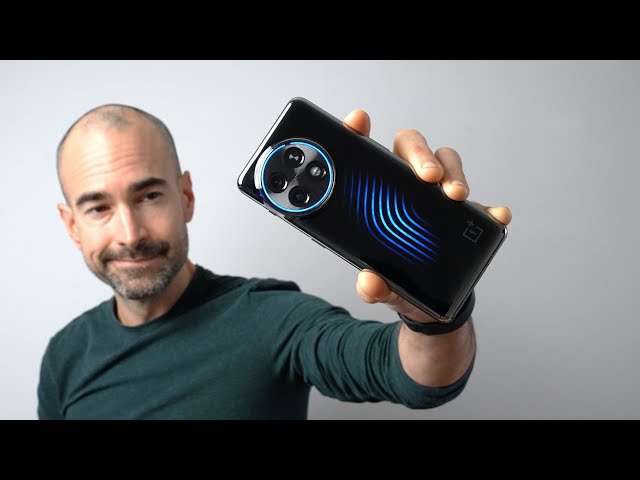 There you have it, our thoughts on the OnePlus 11 concept from our time on the ground at MWC 2023. While you're here, be sure to check out our coverage of the new Xiaomi 13 Pro device.