Picross S Genesis & Master System Edition, the latest entry in developer Jupiter's long-running Picross series and a crossover with Sega, has finally landed a release date of August 5 and will set you back $9.99/£8.99. Using the solid framework of the Picross S series, this entry will feature a host of Sega properties including the ubiquitous blue hedgehog himself, Sonic.
Alongside the blue blur are pixel art puzzles based on Out Run, Golden Axe, Alex Kidd, Streets Of Rage, Altered Beast, to a total of 59 Sega games in over 400 puzzles. These are split across regular Picross Mega Picross, Clip Picross, and Colour Picross, the last of which is a slightly tougher version where you must use colour based clues to fill out the colour of each pixel puzzle.
There is even a two-player co-operative mode if you fancy solving pixel puzzles with a pal. You do all of this to some classic Sega music as Picross S Genesis & Master System Edition will feature music from several of the games represented in the title.
Players eager to try the title out can also download a demo right now from the Japanese eShop. This also has full English language support.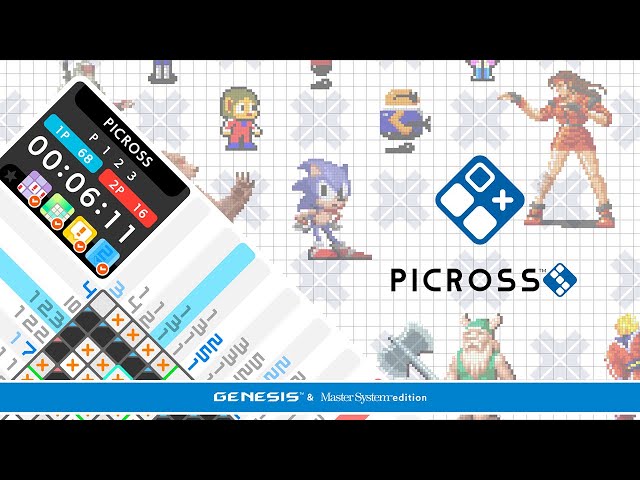 Any puzzle fans who are eager for a fix in the meantime, make sure you check out our best mobile puzzle games guide to flex your brain before the next Picross arrives on August 5.