Some things in life feel like a constant. The sun will always come up, taxes will always rise, and Ash is always ten years old in the Pokémon anime. Well, The Pokémon Company is giving Pokémon fans an awakening as the beloved trainer and his Pikachu retire, and a new generation is set to start a whole new adventure.
The final episode featuring Ash and Pikachu is now available, and the Pokémon Company is following up this emotional rollercoaster with the first Pokémon Horizons trailer. This first glimpse features the fresh faces of new protagonists Liko and Roy, their partner Pokémon Sprigatito and Fuecoco, respectively, as well as a look at an expanded cast that includes Friede, Captain Pikachu, Amethio, and many more.
The new season takes place in the region of Paldea, and the teaser trailer gives us a look at some familiar Pokémon from the ninth generation, such as Ceruledge, Quaxly, and an intriguing peek at what looks like a shiny Rayquaza being terastalized. It's certainly tough seeing the Pokémon anime move on from Ash and friends, especially after so many years, but with Ash now being the best trainer in the world, it's the perfect time to pass the torch onto a new generation. I'm not crying, my eyes are just using a water gun.
If you also want to feel the crushing weight of time, as well as some nerdy emotions, you can watch the first trailer for Pokémon Horizons at the link below.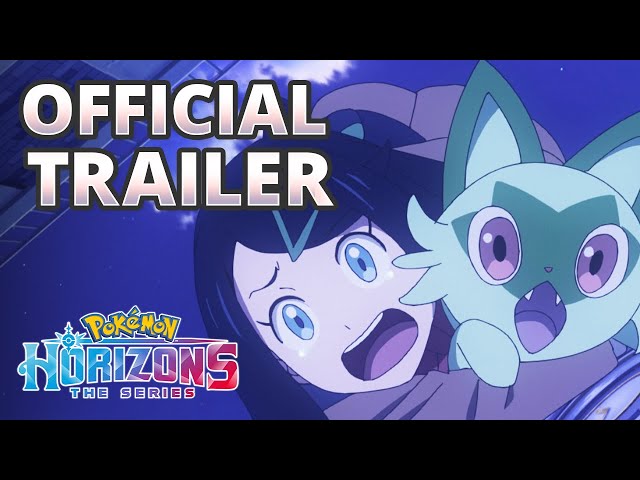 Alright, that's all we have on the Pokémon Horizons trailer for today, folks, but keep tuned to Pocket Tactics for all the latest Pokémon and handheld gaming news. For even more great Pokémon content, be sure to check out our guides covering the strongest Pokémon, Pokémon Scarlet and Violet tera raid battles, and Pokémon Scarlet and Violet mystery gift codes.