Pokémon and TiMi Studios have unveiled the massive holiday event that is set to shake up Pokémon Unite over the coming month, including the addition of that adorable airborne critter Dragonite. Several Pokémon are also getting festive holowear, including a pudding outfit for Crustle and Santa hats for several of the playable creatures.
The holiday event starts on December 15, and brings changes to Remoat stadium and its Pokémon, with new wild critters appearing and snow falling over the map. New collectables are also available from December 15 as part of the Illumination Challenge, and these can be swapped for a variety of items. Another new mode is snowball battle, where In quick battles, KO'd pokemon will turn into snowmen and can still provide information to teammates while waiting to be revived.
You can also unlock additional presents simply by logging into Pokémon Unite between December 24 and January 1, and there's a photo challenge running from December 24 to January 6 where players can earn snowflakes and exchange them for extra items. Thanks to Serebii.net for the information
You can watch the full trailer below to see just how adorable every Pokémon looks in their holiday outfits, as well as our first glimpse at Dragonite in action.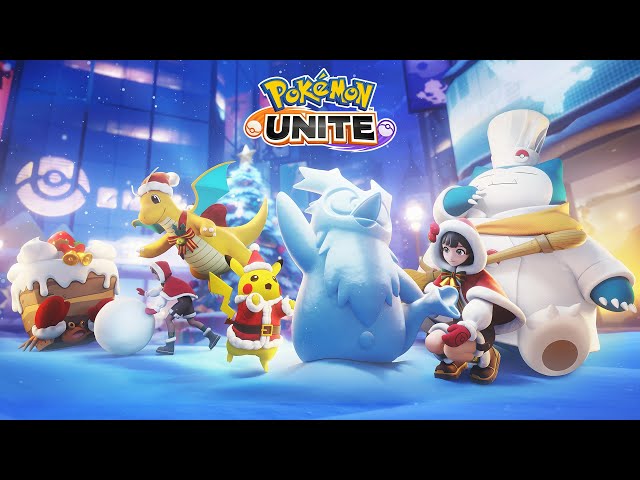 Then be sure to check out our Pokémon Unite tier list, to stay ahead of the competition in the upcoming events.