This year, Valve's iconic Portal and Portal 2 are coming to Nintendo Switch with Portal: Companion Collection. This compendium of idiosyncratic puzzle games includes both local and online multiplayer for the sequel, and is the first opportunity to relive the hilarious narratives and addictive gameplay of each title on a Nintendo console. Just don't ask about the cake.
There's no exact release date for Portal: Companion Collection for Nintendo Switch yet, so it could release anytime between now and the end of the year. We're hoping it comes sooner rather than later, though, as we already can't wait to melt our brains all over again at the mind-bending puzzle platforming alongside our beloved companion cubes.
We don't know what this means for the future of the Portal franchise, if there is one, but we're happy to face off with GLaDOS and Wheatley a few more times while we wait to find out. Be sure to keep this page bookmarked and check back for more news as we anticipate the release of Portal: Companion Cube.
Is there a Portal Switch trailer?
Take a look at the Switch announcement trailer below.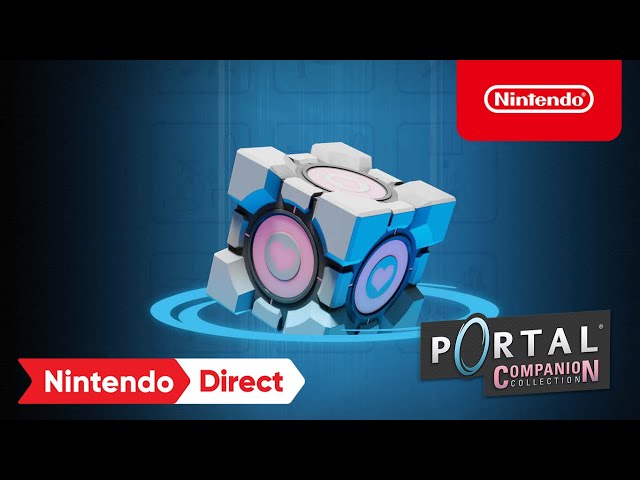 What is the Portal Switch release date?
It's already here! Portal is out on Nintendo Switch right now.