Look, facing another year on earth is a crushing proposition at the best of times, but at least we have videogames. Each calendar year has a brand new slate of sparkly treats, ready to fly out from the minds of developers and fling themselves straight into your flipping Switch. 2021 was a fairly good year for Nintendo Switch, but due to delays from – you know why – 2022 looks particularly packed as Nintendo plays catch up.
The biggest new Switch games in 2022 include quite a few sequels to titles from the Switch's launch year in 2017, as well as a few sequels we've been waiting even longer for… No, not Pikmin 4 just yet. Maybe 2023. But if all goes well, then 2022 could finally be the year we get 'The Sequel to The Legend of Zelda: Breath of the Wild', though I'm not going to place any bets.
It's not all blockbusters though, as Switch is the indie machine at the moment, and it's only going to get better. While a few titles on the list are purely speculative, we're sure an absolute truckload of cracking indies will be lighting up our faces on Nintendo Switch in 2022.
So, let's tuck into our picks for the biggest upcoming Switch games in 2022.
The biggest new Switch games coming in 2022
No Man's Sky – October 7th, 2022
Explore the cosmos and set out on an adventure in a near infinite universe, in the incomparable No Man's Sky. We're not sure how Hello Games have squeezed this onto the Switch cart, and the proof will be in the port pudding, but we're very excited to see how this one has turned out.
If you didn't already know, No Man's Sky lets you explore a procedurally generated universe where every single planet has unique creatures and areas to explore. If you want to learn more about the game and its many, many, updates since launch… check out our guide covering No Man's Sky Beyond, No Man's Sky Expeditions, No Man's Sky Freighters, No Man's Sky multiplayer, and No Man's Sky crossplay.
Bayonetta 3 – October 28, 2022
2021 was the first time we actually got a glimpse at Bayonetta 3, and thankfully the first trailer showed that we had nothing to worry about. The Umbra Witch seems to be back in all her glory, and the action looks as slick as ever. Considering it's a Bayonetta game, I'm not expecting the story to make a heap of sense, but it's interesting to note Bayonetta sports a hairstyle reminiscent of her younger years, and it looks like some gameplay takes place in a version of Tokyo.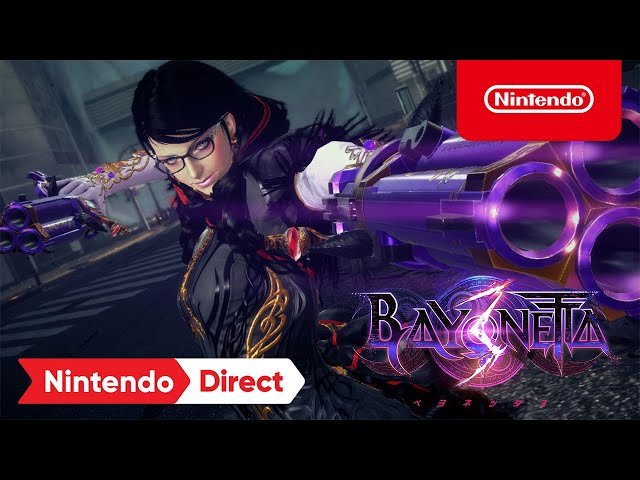 It's been officially confirmed for an October 28, 2022 release, so now we actually know when the witch is back. And if Astral Chain is anything to go by, Bayonetta 3 could end up being a graphical showcase for the Nintendo Switch system, and one of the best action games money can buy.
Sonic Frontiers – 2022
HEAR ME OUT. I'm a big Sonic fan, and I'm not going to say I'm a 'Sonic Adventure apologist' because both entries are unironically good games, some people just don't know what fun is. So I am incredibly excited to see what Sonic Team have been cooking up, and Sonic Frontiers looks to be the most ambitious game they've ever made.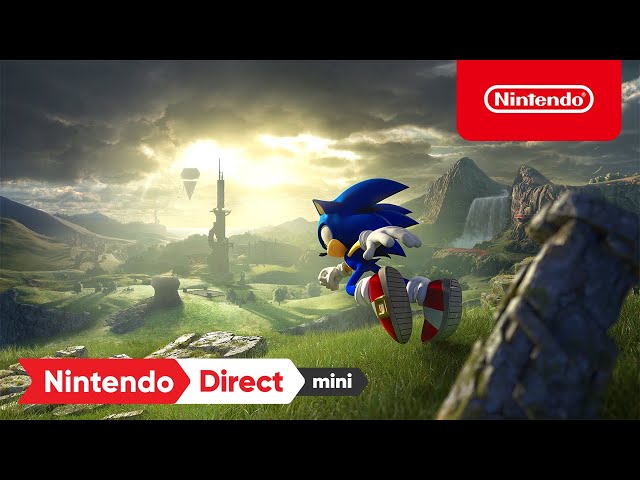 Sonic explores a vast open world that has clearly been taking cues from Breath of the Wild, but he seems to have kept his speed and the combat looks great with these huge hulking behemoths wandering this world. It's a little early to be judging it, so we hope to see more later this year and get a better impression of what this title has in store for us.
Pokémon Scarlet & Violet – November 18, 2022
Colour us surprised, after the wonderful Pokémon Legends: Arceus was released in January, we weren't expecting to see a whole new generation announced mere weeks after. But, it turns out The Pokémon Company is spoiling us, as that's exactly what we got with the announcement of Pokémon Scarlet and Pokemon Violet.
Set in a region that resembles Spain, this sunlit entry looks to be taking a few cues from the exemplary Legends: Arceus as it promises a seamless open world, and we are already struggling to decide which starter to choose (hint – it's Fuecoco). We can't wait to explore this new region later this year.
Crisis Core: Final Fantasy VII Reunion – Winter 2022
Square Enix… Seriously… Do you sleep? Do you need help? Announced just recently to the surprise of many, is a remake of the original Final Fantasy spin-off for PSP in the form of Crisis Core: Final Fantasy VII Reunion. Explore Midgar seven years before the events of the original, find out more about the evil Shinra company, and spend time with a young Sephiroth.
A little more light-hearted that Final Fantasy VII, Crisis Core holds a dear place in the hearts of many fans for being a cheesy and ultimately very fun game. This seems to be billed as more of a remaster than a remake, but hell, we'll take any chance to play through this title again.
The Legend of Zelda: Tears of the Kingdom – May 12, 2023
Well, it got delayed. The Sequel to The Legend Of Zelda: Breath Of The Wild is now releasing in Spring 2023, but we're still excited about it so why not talk about it. How do you improve on a game like Breath of the Wild though? From the brief glimpses we have, it seems like Nintendo are throwing every idea and the kitchen sink at this open-world adventure, giving players even more tools to explore – and probably break – this interactive toolbox.
It's also rare that the Zelda series does direct sequels, so it'll be fascinating to see how those iterations of Zelda and Link develop, and how they tackle the new challenges coming their way. Either way, Hyrule itself seems to be getting a drastic makeover thanks to some floating islands, and Link has some brand new tools to explore, so even just existing in this playground will be a blast. If you're diving back into BotW over the holidays to tide you over, be sure to check out our Breath Of The Wild amiibo guide to make the most out of your adventure.
Advance Wars 1+2 Reboot Camp – DELAYED
There was a while there where Fire Emblem got so popular fans might have thought Advance Wars was gone for good. Well, luckily the talented team at WayForward are behind this gorgeous remaster of the two GameBoy Advance entries, bringing the series up to date with some modern conveniences and an adorable tabletop art style. Anyone who hasn't already played these has two fantastic games to enjoy. Sadly, due to recent world events, this title has been indefinitely delayed at the time of writing, but we are still hoping for a 2022 release.
Genshin Impact – TBC
Genshin Impact was released to mobile, PC, and PS4 in 2020 and quickly become one of our games of the year. This free-to-play, open-world RPG has some gorgeous graphics, intense combat, and unintrusive gacha elements making it appeal to a huge audience.
Developer Mihoyo revealed that Genshin Impact will make its way to Switch sometime in 2022, but it's still unclear exactly when it will drop.
There you have it, our list of the biggest new games Switch games in 2022. We know there are many, many, more great titles on the way as well as a few surprises, but that's our picks for the biggest and best. If you've picked up a Switch over the holidays and are looking for even more amazing games to play, be sure to check out our guide to the best Switch games to make the most out of your handy hybrid device.