Our list of the best new Switch games is here to cover the amazing games you can expect in 2023, so you can learn all about the biggest and best games coming to the Nintendo console over the coming months. It's not all blockbusters though, as Switch is the indie machine at the moment, and it's only going to get better.
While a few titles on the list are purely speculative, we're sure an absolute truckload of cracking new Nintendo Switch games will reach the console in 2023. We're also including a few games we expect to see later in the year, but we're just excited to talk about them regardless!
So, let's tuck into our picks for the biggest upcoming Switch games coming in 2023.
Hogwarts Legacy – out now
Like many of you, I simply can't wait to get my acceptance letter to Hogwarts School of Witchcraft and Wizardry. Heck, I've even taken to sleeping under the stairs to make sure it arrives. In Hogwarts Legacy, you're in the unprecedented position of starting life at the famous establishment as a fifth-year student.
While here, you can attend classes, explore the world, and unravel a sinister plot. For those wondering, yes I'm a Slytherin, and, of course, I intend to use the Dark Arts. Make sure you check out our Hogwarts Legacy door puzzle, Hogwarts Legacy plants, and Hogwarts Legacy map guides.
Batman: Arkham Trilogy – December 1
The Batman: Arkham Trilogy features Arkham Asylum, Arkham City, and Arkham Knight alongside every piece of DLC so you can get the full Batman experience on your Nintendo Switch. If you're yet to play these classics, you can expect to take on the role of the Dark Knight himself as you traverse an open world, completing missions and taking on familiar baddies.
To learn more about this upcoming title, make sure you head over to our Batman: Arkham Trilogy release date guide for all the juicy information you need.
Dragon Quest Monsters: The Dark Prince – December 1
Dragon Quest Monsters: The Dark Prince has you take on the role of Psaro after he receives a curse that makes him unable to harm anything with monster blood. You must become a Monster Wrangler and create a team of recognizable creatures from the Dragon Quest series and take them to battle.
If you're intrigued by that tidbit of information, make sure you head over to our Dragon Quest Monsters: The Dark Prince release date page to learn more.
Prince of Persia: The Lost Crown – January 19, 2024
In our Prince of Persia: The Lost Crown preview we got to try out 30 minutes of this upcoming Metroidvania game, and we really enjoyed it. In this Prine of Persia, you play as Sargon as he zips around unique stages and battles tough foes.
If our preview didn't give you enough information, you can also browse our Prince of Persia: The Lost Crown release date article.
Tomb Raider I-III Remastered – February 14, 2024
This collection features Tomb Raider I + The Unfinished Business expansion, Tomb Raider II + The Gold Mask expansion, and Tomb Raider III + The Lost Artifact expansion all remastered with upgraded graphics and the option to switch to the original polygon look for any purists.
Our Tomb Raider I-III Remastered release date guide gives you a little more information.
Mario vs Donkey Kong – February 16, 2024
It's time for Mario to take on Donkey Kong again! In this game, you must help the mustachioed plumber retrieve some mini-Mario toys DK has stolen by solving puzzles, avoiding obstacles, and moving bricks around different areas.
Head on over to our Mario vs Donkey Kong release date guide to check out the latest trailer and learn more about this game.
Princess Peach: Showtime – March 22, 2024
Become Princess Peach and take on the wicked Grape and the Sour Bunch after they steal the show at the Sparkle Theatre. In this game, the titular Peach can wear different outfits that let her take on different roles such as a swordfighter, a chef, and a kung fu master as she traverses different sidescrolling levels.
Our Princess Peach: Showtime release date guide has even more details on this exciting new adventure.
Paper Mario: The Thousand-Year Door – 2024
We don't know much about this one other than that it's a remaster of the 2004 GameCube title of the same name. Some people think this is the best Mario game ever made, but we're saving our opinions till we can get our hands on it.
We'll update our Paper Mario: The Thousand-Year Door release date guide with information as soon it Nintendo reveals it.
Witchbrook – TBC
An upcoming indie pixel RPG from Chucklefish, Witchbrook describes itself as a 'spellbinding social RPG'. With its stunning, isometric pixel art world full of mystery and charm, Witchbrook sees you move into the seaside town of Mossport as its newest resident witch.
Enroll in Witchbrook College and discover the peaks and pitfalls of school life, as you master spells, make friends, and maybe even find love, in this magical game that blends Stardew Valley with Kiki's Delivery Service and Harry Potter. Check out our Witchbrook release date guide for everything we know about the title.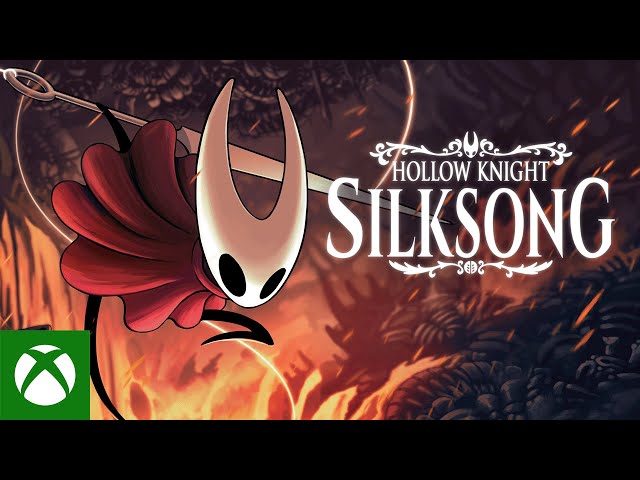 Hollow Knight: Silksong – TBC
It's a real game we promise! It feels like a joke at this point, but we do know that Hollow Knight: Silksong exists. 2022 saw a little bit more footage as an Xbox showcase over the summer gave us another slither of information with about 30 seconds of footage, It also seemed to reaffirm the fact that Hollow Knight: Silksong is actually coming out soon.
An early 2024 release feels pretty spot-on to us now. Maybe even a reveal in one of the early Nintendo Directs of the year? Who knows, but we can't wait to finally explore the story of Hollow Knight's Hornet for ourselves when the Hollow Knight Silksong: release date is eventually unveiled.
Haunted Chocolatier – TBC
I haven't been as excited for a game as I am for Haunted Chocolatier in a long time. Currently, in production from the visionary creator of Stardew Valley, this title is set to see you hang up the old hoe and pickaxe and take up the sweet business of confectionary creation.
We still don't know all too much about this one, or really what to expect, but if there's any developer who deserves our trust, it's ConcernedApe. Make sure you peruse our Haunted Chocolatier release date guide to learn more.
Metroid – TBC
Sometimes, you just have to believe. Look, I've given up on waiting for my dad to come back from getting cigarettes, but I still hold out hope that the Metroid franchise is alive and well, and we're eventually going to see Metroid Prime Trilogy/Remake and/or Metroid Prime 4 on the Switch. Metroid Dread brought the space-based series to the Switch in spectacular fashion, and hopefully, it was laying the groundwork for what's to come.
It would make sense to reintroduce gamers to the 3D titles with a Prime remake first, and I think like many people, I hope that Metroid Prime 4 now appears on more powerful Switch hardware honestly. The idea of finally playing Metroid Prime 4 on the elusive Switch Pro, or dare I say a Switch 2 (Switch Advance, Super Switch, who knows?!) might sound like a pipe dream, but the title is still coming, and Nintendo will never stop making hardware. A Metroid fan can dream, and I hope 2023 is truly the year that Samus returns.
There you have it, our list of the biggest new Switch games coming soon. We know there are many, many, more great titles on the way as well as a few surprises, but that's our picks for the biggest and best. If you've just picked up a Switch and are looking for even more amazing games to play, be sure to check out our guide to the best Switch games to make the most out of your handy hybrid device.