It's time to high-five to victory, as it's PUBG Mobile's 5th anniversary. That's right, this powerful, pocket-sized battle royale has been serving up chicken dinners for half a decade now, and PUBG Mobile is revealing some of its community's incredible achievements to celebrate.
Charging onto the scene back in March 2018, PUBG Mobile has since netted a mind-boggling total of over one billion downloads worldwide, building itself a hefty community around the globe. In these past five years, it's seen collaboration with some of the world's biggest cultural icons, from fan-favourite superheroes to one of the biggest acts in K-pop.
PUBG Mobile reveals that Erangel is its most played map, with over 108.5 billion total player visits – that's literally 14 times the population of the entire planet, all dropping in and hoping to snap up that prized victory royale. Out of all the weapons in the game, the M416 has proved to be the most popular, with over 311 trillion uses and a whopping 118.6 billion eliminations.
On the other hand, the top of the props is the Green Parachute Trail, which has streaked through the sky more than 780 million times. When it comes to short-distance cruising, you lot seem to really love the Buggy above all other vehicles, with people getting behind its wheel 18.3 billion times, but the Motorcycle takes the lead for the most popular mode of long-distance transport. The bikers of PUBG have racked up a combined 3.42 trillion kilometres over the past five years, which means that those two-wheeled wonders have circled the earth an astounding 85.72 million times.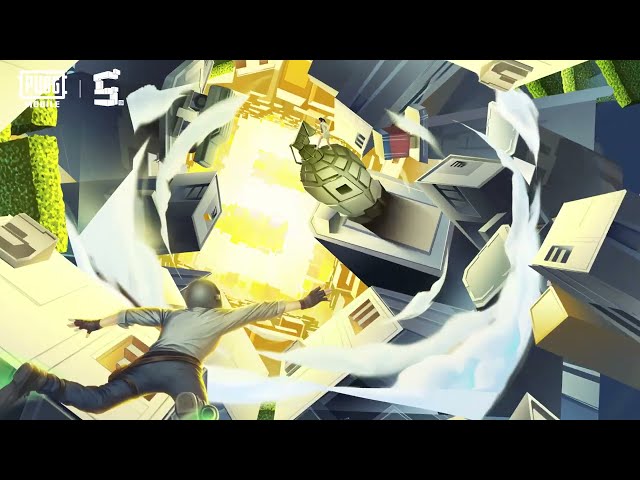 Since launch, players have tallied up a total of 538.5 billion player eliminations, and, amazingly, the old trusty PUBG Mobile pan scored 1.24 billion of those. We never knew a chicken dinner could be completely pan-fried!
In response to all these staggering stats, Vincent Wang, head of PUBG Mobile publishing at Tencent Games, says 'to the millions who keep dropping into PUBG Mobile to play every day, thank you all for an incredible five years! The support we've received from the community continues to be incredible, and we hope you enjoy the 5th anniversary celebrations. We're so excited to keep providing you with the best battle royale experience on mobile.'
To keep the anniversary celebrations going, PUBG Mobile has just released the version 2.5 update featuring the reveal of World of Wonder, a new creative mode currently in beta, through which you can create your very own maps and modes. The update also includes an Imagiversary – a multimap birthday makeover featuring two new Imagination Plazas and Districts where you can snap up a variety of rewards and new, party-poppin' items.
Of course, there's plenty more on the horizon for this hit battle royale, with fresh content, exciting new partnerships, and even a crossover with the iconic anime series Dragon Ball later this year. In the meantime, be sure to snap up all the freebies you can with our list of PUBG mobile redeem codes, and check out what other victories you can secure with our list of the best battle royale games.