The arcade classic Bubble Bobble is returning to the Nintendo Switch this spring as we finally have a Puzzle Bobble Everybubble release date. This instalment takes Bub, Bob, Pab, and Peb on an all-new bubble-popping adventure, with loads of multiplayer features.
For the first time in the storied history of the Bubble Bobble franchise, you and three of your friends can play through the Puzzle Bobble Everybubble story in four-player local co-op. This game also introduces two versus two team battles.
If you want to get competitive with your bubble popping, you can join head-to-head online battles against players from all over the world and rank up on the global leaderboard. Or if you fancy a throwback, Puzzle Bobble Everybubble features a crossover mode with Space Invaders to celebrate the game's 45th anniversary.
When is the Puzzle Bobble Everybubble release date?
Puzzle Bobble Everybubble releases on Nintendo Switch on May 23, 2023.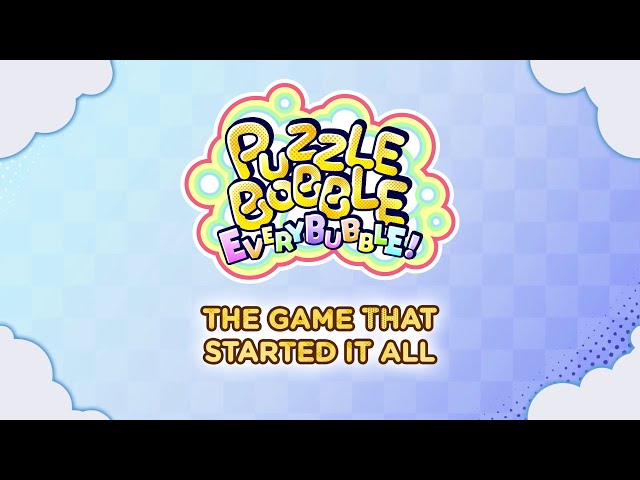 Where can I pre-order Puzzle Bobble Everybubble?
You can find links to pre-orders in your country on the Inin Games website. Strictly Limited Games also have various collector's edition bundles available for pre-order.
That's everything you need to know about the Puzzle Bobble Everybubble release date. While you're here, check out our guide to the Pixel Piece map.