If you're a fan of video game tie-in TV series, we've got exciting news. A Raid: Shadow Legends animation is coming, with Pixel United and Plarium announcing the project at this year's SXSW festival. Better still, the mind behind the project is the former President of Marvel Television and Animation Eric Rollman, who also helped bring the world the mighty Power Rangers.
Set to arrive in five ten-minute chunks via YouTube, the upcoming series takes the title Raid: Call of the Arbiter. Starring the titular Arbiter, a character known from Raid lore, this series takes place in Teleria, a world abandoned by its gods. The teaser announcement promises to explain the origins of some of the characters you know and love, with a promise of in-game rewards for figuring out secrets that link the series and the mobile title.
It's no surprise to see the Raid franchise turn to the new trend of cinematic adaptations, with the brand walking in the footsteps of League of Legends, Cyberpunk, Sonic, and plenty more. Whether the series inspires future adaptations from the series is dependent on the success of this limited run, but with millions of mobile gamers playing the title daily, it wouldn't be a surprise to see the developers try and increase the reach of the IP.
The first episode of Raid: Call of the Arbiter is set to land on YouTube on May 18, 2023. If you want to get an idea of what you might be in for when the series lands, you can check out the short teaser trailer below.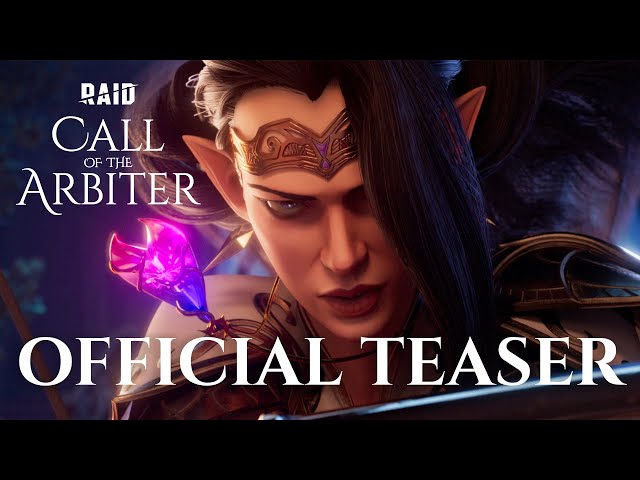 With that, you're up to date on the Raid: Shadow Legends animation series coming to YouTube. To grab some in-game freebies now, check out our Raid: Shadow Legends promo codes.