The former boss at Nintendo of America Reggie Fils-Aimé is having a spell of publicity, with the recent release of his new book Disrupting the Game and an in-depth interview with The Washington Post. One interesting tidbit is Reggie's reaction to the news that many Nintendo contractors feel like "second class workers", as reported by Kotaku, with Reggie saying "this isn't the Nintendo I left".
He continued by saying that he was famous for doing "bimonthly and quarterly lunches with employees", including contractors. When asked how executives should handle the recent wave of unionisation in the US, Reggie said that "if employees are being treated with respect and the work they do and the pay and benefits they receive are in balance, the need for unionization isn't there."
Amid the many public unionisation efforts from Amazon and Starbucks, there's a definite push, albeit slowly, for unionisation in the games industry. The first union at a major US game company recently came from workers at Raven Software, part of Activision Blizzard. At the time, the company moved more than a thousand QA contractors to full-time contracts with an increase in hourly pay, although that apparently doesn't cover those Raven employees in the Game Workers Alliance.
So, with all the attempts at union-busting, it does at least look like some workers are getting some benefits. But the storm that rages around unions in the US clearly shows how much big companies are opposed to them. Nintendo itself is accused of union-busting, as reported by Axios. I wonder why these big companies are so scared of their employees unionising?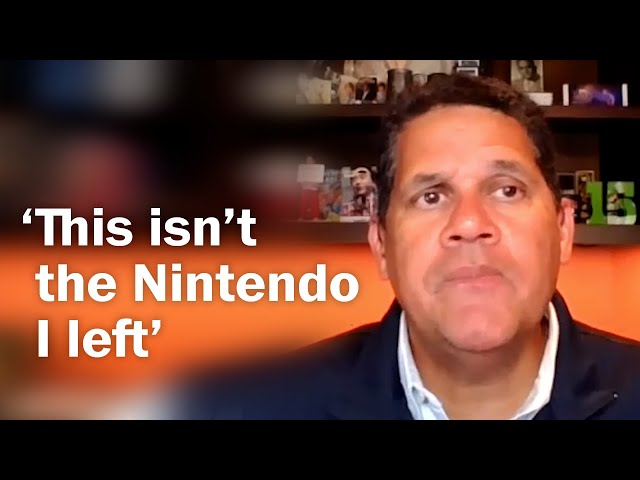 If you want my two cents, the need for unionisation is there whether there's a healthy culture or not. If Nintendo of America's culture was as healthy during Reggie's tenure as he says, then unionisation could have helped prevent the culture changing, and therefore prevent the recent issues that have been reported on. If you want some more lighthearted content from the recent Reggie publicity, check out Reggie's Wii Sports pack-in battle to see how that played out.