Riot Games is getting ready to celebrate pride month with a whole host of unique in-game content for its mobile offerings League of Legends: Wild Rift, Teamfight Tactics, and Legends of Runeterra. It's also bringing content to the main version of League of Legends, as well as their 5v5 tactical shooter Valorant.
For details on all of Riot Games' Pride month plans, head to the League of Legends website. You can find info for Valorant on its official website too. Riot has plans to bring "new icons, new trails, new player cards, and plenty more" to their games from June 1, with most of the content dropping on that day.
Riot left a nice message for players at the end, too, saying, "We want all players to feel their identities are represented. No matter where you live, who you are, or who you love, we want to make sure you can see yourselves while you play." While it's easy to be cynical about large corporations celebrating Pride, it's easy to forget that their message is important, and there are lots of human beings behind that message who make it a reality. Good on them.
When does Riot Games' Pride month start?
You can expect a whole host of Pride-related in-game items from June 1 and beyond, including new icons, new trails, new player cards, and plenty more. You can check out a video for Riot Games' Pride month below.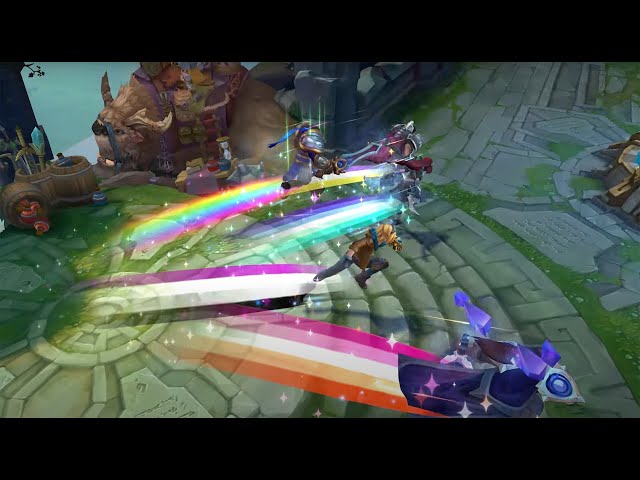 If you're interested in taking Riot Games' Pride month content for Valorant on the go, check out our Valorant Mobile release date speculation to see when we should expect it to come out.