After appearing in Roblox's Jailbreak in 2021, there is finally a dedicated NASCAR Roblox game. The virtual experience lets players design their own cards, unlock items, and play minigames with friends.
The game is called NASCAR Speed Hub and its main event is a time trial mode where players compete to top the leaderboard, collect currency, and upgrade their vehicles for the ultimate bragging rights. You can also take part in the Quest for Diamonds, a minigame that spans several partner games across Roblox where you need to collect NASCAR's 75th Anniversary diamonds.
NASCAR partnered with metaverse studio Dubit to create this unique experience. Dubit chief commercial officer Andrew Douthwaite said, "we are thrilled to bring the excitement of NASCAR to the Roblox platform in a unique way, involving the phenomenal community of builders. Roblox has a vibrant platform of designers and players, and when it came time to launch a persistent space, it was important for NASCAR to also include creators."
Fans of the original Jailbreak experience can also take part in this new game, as Jailbreak players who complete a time trial in NASCAR Speed Hub will earn a limited-time NASCAR-themed 75th-anniversary skin as part of a new vehicle launch.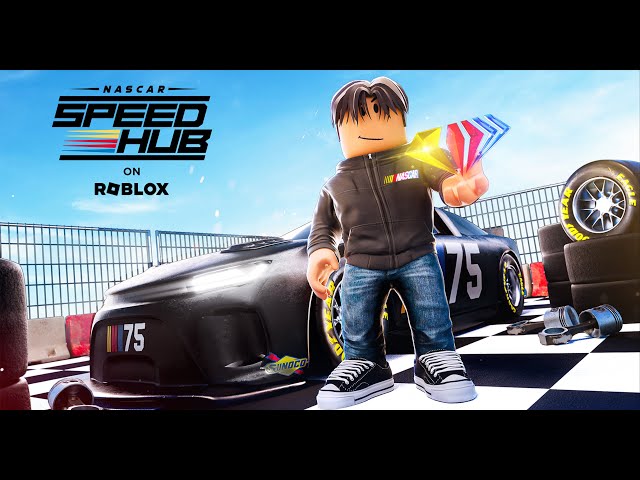 That's everything you need to know about the NASCAR Roblox game. Why not check out our list of the best Switch racing games or the best racing games on mobile next?