First launched all the way back in 2001, Jagex's RuneScape has proved to be one of the most enduring MMOs of all time. And – finally – its long-awaited mobile version is now here.
If you've been looking forward to this one for some time, know that it's now available as a free download on Google Play and the App Store. A whopping 1.8 million of you pre-registered your interest in the mobile MMO, netting yourself a number of goodies in the process, including XP boosts and cosmetic items.
For those not in the know, this fantastical MMORPG lets you live out your digital life however you wish, whether you're a kindhearted fisherman at heart or a ruthless bully. The iOS and Android ports offer full cross-play support with the PC original, meaning you can pick up where you left off regardless of whichever device you're currently rocking.
That also means this is a content-complete version of RuneScape, one that has translated rather wonderfully to handheld thanks to its revamped UI and genuinely touchscreen-friendly controls.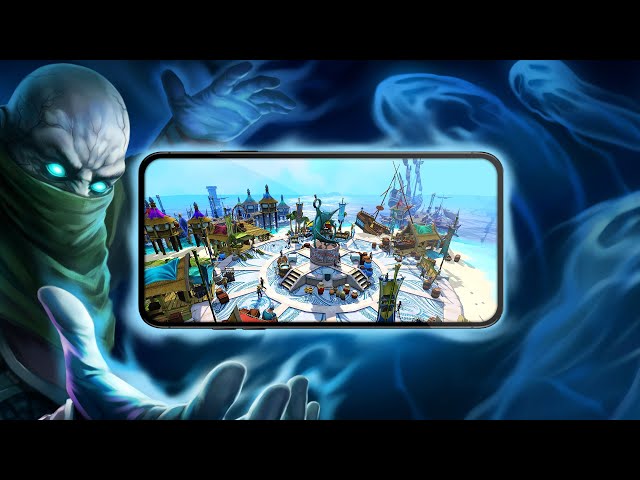 You can download the game now over on the App Store and Google Play. Oh, and you can also test out RuneScape by taking advantage of the game's free seven-day trial.
If you're looking for something a little different, you should take a look at our list of the best mobile war games on iOS and Android.