First launched all the way back in 2001, Jagex's RuneScape has proved to be one of the most enduring MMOs of all time. And – finally – its long-awaited mobile version is now mere months away from release.
If you've been looking forward to this one for some time, know that it's now open for pre-registration – and there are even rewards for showing your interest before launch, including cosmetics and XP boosts if certain pre-reg milestones are achieved. However, given the fact that 2.1 million players participated in the game's early access run, it seems likely that any such targets will be smashed.
For those not in the know, this fantastical MMORPG lets you live out your digital life however you wish, whether you're a kindhearted fisherman at heart or a ruthless bully. The iOS and Android ports offer full cross-play support with the PC original, meaning you can pick up where you left off regardless of whichever device you're currently rocking.
That also means this is a content-complete version of RuneScape, one that has translated rather wonderfully to handheld thanks to its revamped UI and genuinely touchscreen-friendly controls.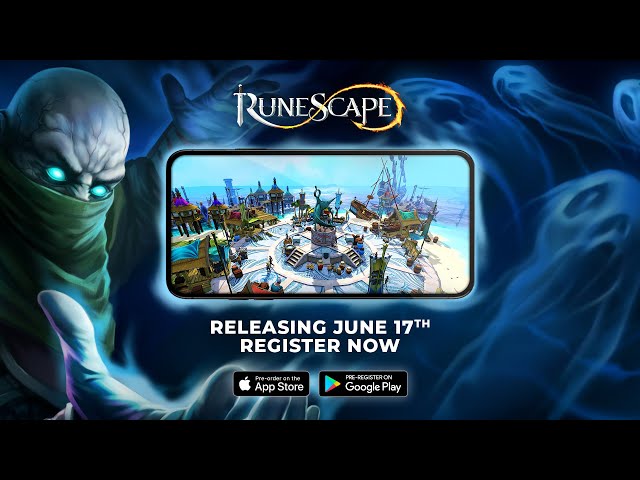 You can register your interest now over on the App Store and Google Play ahead of RuneScape Mobile's expected launch on June 17.
If you're looking for something to keep you busy in the meantime, you really outta check out our list of the best mobile MMORPGs on iOS and Android.