Having seen great success since its initial PC release, indie sandbox RPG Sands of Salzaar is dancing across the dunes to bring the battle to mobile. With its stunning, hand-drawn 2D visuals, rich, ancient fantasy lore, and in-depth sandbox experience, it's frequented Steam's global top sellers list over the last year, and has sold over 1.5 million copies on PC, so we're very excited to see the sandstorm swirl to the handheld market.
Sands of Salzaar mobile invites you into the critically acclaimed, dynamically generated open world of the PC version, taking you on an epic adventure in which you are challenged to befriend or antagonise a variety of factions, lead powerful armies into ferocious fights, and conquer the sands one exotic land at a time.
In addition to UI and menu optimisations that aim for a comfortable handheld experience, the mobile version comes complete with everything the live Steam version has to offer, including its engaging, branching narrative, deep legacy system, dynamic diplomacy mechanics, and the fresh zombie survival mode, inspired by a popular mod from the Steam Workshop.
The Sands of Salzaar mobile launch also coincides with the most expansive content to come to the game so far, including over 300 skill reworks, 17 new NPC talent tries, and five new NPC sub-classes. You can also purchase the brand new 'The Tournament' DLC to expand your experience with a 3v3 arena battle mode, five fresh recruitable NPCs with unique storylines, and over 25 new pieces of gear.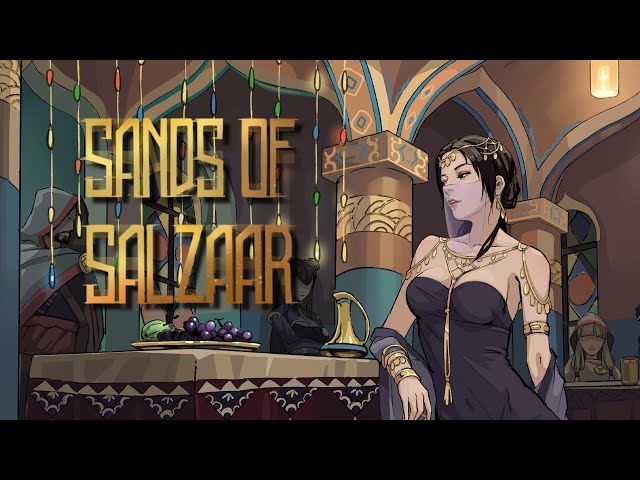 Sands of Salzaar is available on the App Store, Google Play, and TapTap today, with a standard price of $3.99, or $3.49 on Google Play and TapTap with a launch discount. You can also pick up the Tournament DLC for $2.99, or $1.99 with the launch discount.
If you've already done your time in the desert and are looking for a fresh oasis to wet your whistle, check out our list of the best mobile RPGs or the best mobile MMORPGs. We've also got a list of the best mobile games, with picks from a wide variety of genres.