It's tough to get on the property ladder nowadays, so running a village is a fantasy that very few people can achieve. Unless your name is Richard Branson or something like that. Well, get ready to live vicariously and look after the little village of your dreams on mobile devices, as the Settlement Survival release date is coming up fast.
From developer Gleamer Studio, Settlement Survival is a low-poly city-builder inspired by games like Banished and featuring challenging procedurally generated gameplay. Shape the landscape to build your village, keep a close eye on supplies, and try to keep all of your inhabitants happy and safe. Settlement Survival offers players a lot of creative freedom, so you can look after your village just how you want it. Personally, I'm going to remake all the towns from Pokémon Red and Blue.
Settlement Survival is setting up camp on iOS and Android devices on March 9, 2023, costing $4.99 with the launch discount. Take your town anywhere you want, as the mobile port features all of the gameplay of the original Steam release, but now it fits in your pocket.
When is the Settlement Survival release date?
Settlement Survival releases on mobile devices on March 9, 2023.

Is there a Settlement Survival mobile trailer?
Yes, you can get a glimpse at the mobile port of Settlement Survival with the launch trailer below.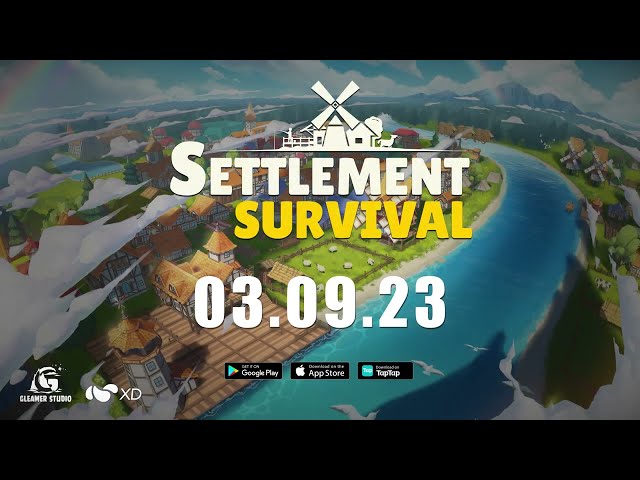 That's all for now folks, but if you just can't wait to get building, then be sure to check out our guide to the best games like Minecraft on Switch and mobile next.