Netmarble released Seven Knights 2 last month, and you can already look forward to a juicy update as the development team adds a new chapter to the RPG game's narrative. It focuses on Rudy's adventure, and gives you more insight into the story of the Daybreak Mercenaries. Chapter 10 is shaping up to be a real treat, one that looks to further immerse players in the world of Seven Knights 2.
However, the Seven Knights 2 update doesn't just add a new story chapter. You can get your hands on two new characters too. The first of which is Knight of Light Rudy, a defence-centred hero utilising damage reflection and taunt. He also happens to be the first legendary+ hero Netmarble has added to the game since launch. If you're a fan of the original game, you're in for a treat, as Knight of Light Rudy shows up sporting his look from Seven Knights.
The second new character available as part of the update is Sanguine Rose Miss Velvet, a legendary hero that hails from Karaestelle. In contrast to Knight of Light Rudy, she's an offensive character, preferring to go on the attack. She's a fine choice for any player that wishes to tackle the arena mode.
But wait, there's more. The Seven Knights 2 update brings a number of celebration events for you to sink your teeth into.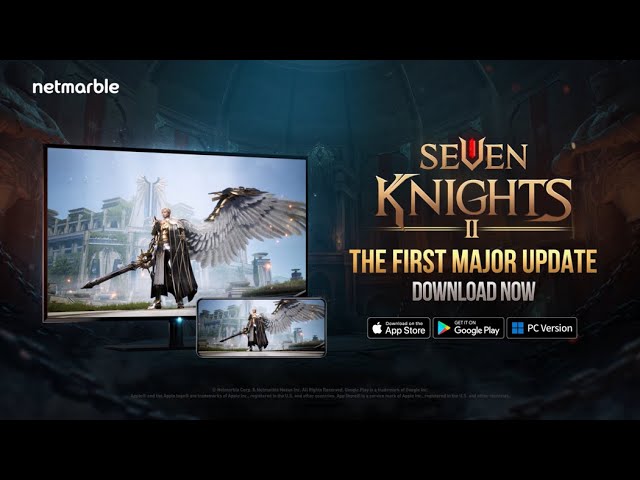 What are the Seven Knights 2 update events?
You get several events to participate in, and we suggest you do, especially since one of them increases your chances of getting the new characters.
Draw Rate Up event – this is the one that gives you a better chance of picking up Knight of Light Rudy and Sanguine Rose Miss Velvet. The event simply increases the rate at which these characters are drawn.
Upgrade support special mission – If you have your eyes set on the new heroes, completing this quest is a must. Should you go the distance, you get up to ten soul stones for Rudy, and a maximum of 20 soul stones for Sanguine.
Happy holiday celebration special mission – this seasonal quest allows you to pick up rewards.
Special check-in event – just by logging into the game, you get the chance to pick up rewards, including weapons and armour.
What is the Seven Knights 2 update release date?
It's already here. The update releases today, bringing all of the aforementioned content with it.
If you're thinking about giving Seven Knights 2 a try, you can check out our Seven Knights 2 review to read about how "the attention to detail in the game is brilliant." Or, if you're already playing, check out our Seven Knights 2 tier list and Seven Knights 2 codes guide to see where the heroes rank and grab yourself some goodies.
Alternatively, you can look at our picks for the best mobile RPGs if you're after a different adventure.