Atlus has released a brand new English trailer for the highly anticipated Shin Megami Tensei III Nocturne HD Remaster. This fresh trailer is titled Factions & Choices, and it shows off each of the characters you can expect to meet. The JRPG title is set to launch on multiple platforms, including the Nintendo Switch, on May 25.
Much like Persona 5 Strikers, the Shin Megami Tensei III Nocturne HD Remaster gets a digital deluxe edition that allows you to play the game four days early on May 21. It also includes a Shin Megami Tensei background music pack, a merciful difficulty level, and much more.
The digital deluxe edition will set you back $69.99/£54.98 and requires about 8.9GB of free space. If you're just after the standard game, it costs $49.99/£44.99 and only needs 8.4GB of free space if you're particularly low on memory. You can check out the latest trailer in all its glory further down the page.
For those of you who need something to play in the meantime, make sure you check out our list of the best Switch RPGs to keep yourself entertained until May.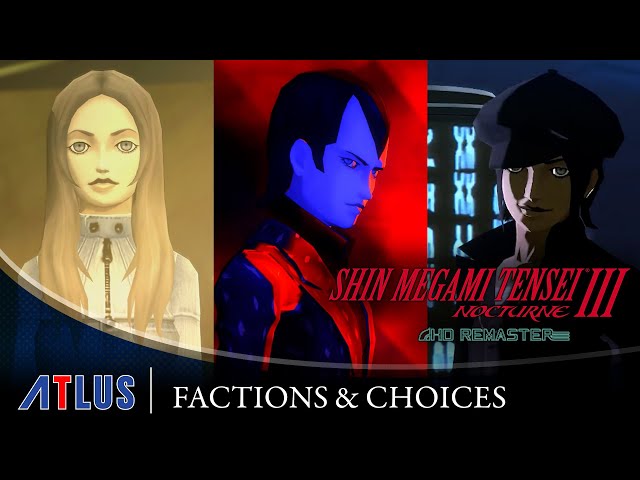 If you're a fan of Atlus games, take a look at our Persona 5 Strikers Switch review to see how the title plays on a portable console.