At Gamescom 2023, I took the opportunity to go hands-on with Silent Hope, an upcoming action RPG from Marvelous. After 30 minutes with the game, I can safely say that the gameplay is most enjoyable and that a dungeon crawler has never been so cute. However, I didn't get to see much of the story.
I know as much as the rest of the internet in that the game takes place in a once-peaceful land that's since been silenced by a tyrannical king determined to remove the voices of his subjects. Following his despicable deeds, the King escapes into The Abyss, leaving behind his distraught daughter, who embeds herself with her own crystal tears.
Many years pass, enough that those mournful events are forgotten, but that doesn't stop a group of heroes from rising up as they're strangely drawn to the princess. The Princess and the heroes then dive into The Abyss in search of the lost King. That, in a nutshell, is all I know about the story, as there wasn't much in terms of story progression during my time with Silent Hope.
However, that's not what 30 minutes with a game is about; it's more to do with getting a feel for the gameplay, and I can safely say that fighting in The Abyss is a lot of fun. The hack 'n slash nature of a dungeon crawler always makes for a good time, and there are plenty of items and treasures for you to find.
When you go for a run in The Abyss, you get to choose one of the seven heroes, each with their own strengths and weaknesses. However, I was limited to three heroes, so I chose to go with the warrior, as they're the one that wields a sword. Yes, that's stereotypical, but I like poking at enemies with a shiny, sharp object. The combat itself is fun and satisfying, though you need to become best friends with the dodge button.
Like all dungeon crawlers, there are multiple levels for you to get through, and should you fall, it's back to the last checkpoint with you – that's much more grace than a pure roguelike gives you. However, you can also opt to end your run and return to the surface with your newfound items and treasures, and this is where you can put your goodies to use.
In the village above The Abyss, you can put the heroes to work with farming, crafting, cooking, and more. All of these come together to give you a better chance at surviving your trip down below. Unfortunately, I didn't get to really do anything in the village due to being on a time limit, so it was back into The Abyss with me.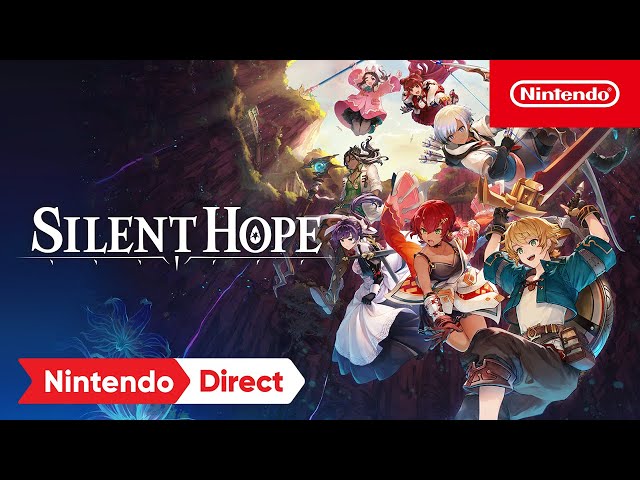 The good thing about this is that I was able to reach the first boss. It proved to be a bit of a challenge, but ultimately, I was able to overcome it. This boss makes good use of distance and minions, so a bit of crowd control and dodging is key – that big sword certainly felt like the right choice.
Graphically speaking, Silent Hope is adorable, and, good news, I actually played the Switch version of the game, so I can confirm that it looks stunning on the platform and doesn't appear to have any performance issues. However, I only played for 30 minutes, so it might take a few hours of playing the full game to have a solid opinion of how Silent Hope performs on Nintendo Switch.
Ultimately, Silent Hope looks like a great action RPG that's sure to be a treat for players upon release. If you want something to pass the time, I suggest heading to our list of best Switch RPGs to see what other adventures await you.