Sky: Children of the Light is a game all about vulnerability. In his talk on Sky's social features, John Hughes of thatgamecompany explained how investment in social play is scary, because opening yourself up to others can make you feel vulnerable. But he also said that scariness is part of what makes Sky's social interactions so real. Personal expression is, by its nature, a scary thing, but it's also a vital part of Sky. Whether we're talking about interacting with other players, creating a character that expresses your sense of self, or yes, playing music for others.
Few things make us feel more vulnerable than making music, by expressing ourselves through sound, and opening ourselves up to fallibility, to potentially making mistakes and be seen doing it. But music is a wonderful way of connecting with others and finding common ground.
It's also one of the most memorable parts of Sky, as the game's beautifully composed soundtrack follows the dramatic twists and turns of your journey, as well as the more quiet, gentle moments.
Most special of all, the game offers a range of musical instruments to play, from pianos, to steel drums, to horns. It's a common occurrence to happen upon a player practicing on their piano, or to come across a whole group gathered around someone giving a performance.
"The instruments weren't there at the very beginning, but grew out of various experiments with communication between players," explains Vincent Diamante, Sky's audio director and composer. "I think having a safe place to share joyously in everything, from large scale musical creativity to little melodies that might have mistakes, is really important. Not everyone is going to be a perfect stunt flyer, or krill dodger, or music performer, but regardless, it's fun to express yourself and learn how further to express yourself through growth."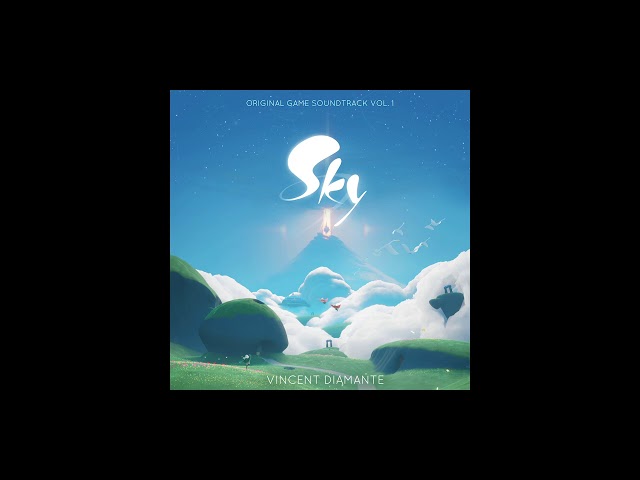 Music is an outlet which Sky's players use to encourage and celebrate each other. If you sit down and start playing, chances are someone will sit with you, and clap when you're done. Even if you're just playing a simple melody, or make mistakes, Sky's community is one that celebrates the act of being vulnerable and expressing yourself. Another impressive aspect of Sky's sound is the musical key change between realms.
"The music score and associated key signatures really draw from the game's storyline," says Diamante. "It was actually a bit of effort to get the changing keys working throughout all the systems in the game, including instruments, but it was really done with the story arc in mind. Encouraging players to play music alongside the game's music, or just discover how different their voices would sound was a fun side effect even for us as developers."
In Yuichiro Tanabe's talk about creating Sky's art, he explains how everything in the game is structured around the journey of a life, and Sky's music follows a similar arc, whether it's the crescendo of the Valley of Triumph, or the peaceful tranquility of the Vault of Knowledge. The musical key change allows you to play along with the soundtrack, but it also has the really cool side effect of meaning that if you want to cover a song in-game, you can journey to the region with the appropriate key.
The key change also affects voice. Just like real children, Sky's characters mimic and learn sounds from the world around them, whether that's the chirruping of a flock of birds, the whine of a flying manta, or the bubbling notes of a fish. These sounds change key as you journey through the game, which adds an interesting parallel to the idea of voices changing throughout our lives.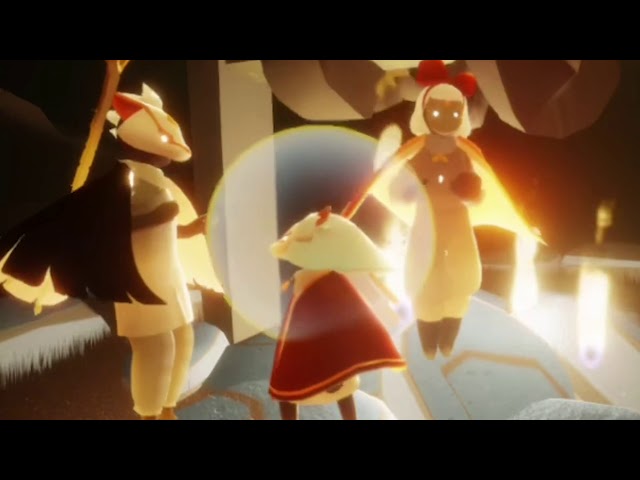 Fox Band's use of character sounds in this cover is especially great
Thatskyfox is one of many Sky musicians who was drawn to the game's sounds and instruments, and began covering songs on YouTube, and even producing original music. But Fox has gone one step further, creating a musical ensemble known as Fox Band, and making music videos for the group. The band consists of three members: Fox, Buck, and Kid, not to mention the large supporting cast of friends, dancers, and passersby who help make each video possible.
"I was excited to find out that Sky had musical instruments and music sheets you can play like a rhythm game," says Fox, when asked about the origin of the band. "Moreover, they have some beautiful parts for different instruments, and I really wanted to hear them played. I looked for a soundtrack or video like that, and didn't find anything. So I thought, why don't I do it myself?"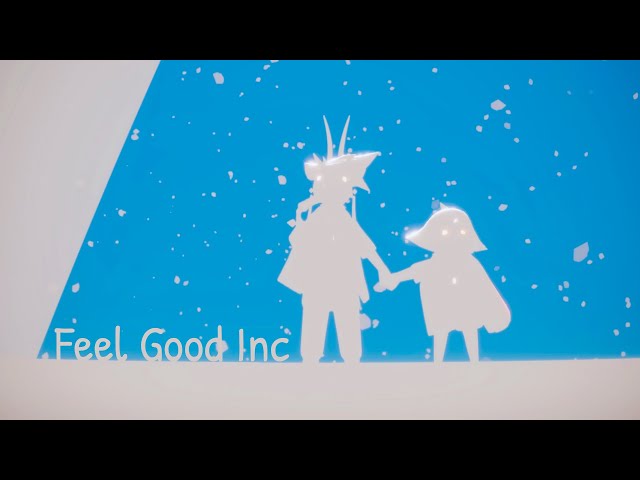 "I didn't want it to look like a one-man-performance, though, so that's how Fox, Buck and Kid came to life, each with their own look, personality, and set of instruments. It's a virtual band in the world of Sky, though I took some inspiration from Gorillaz. But it's almost impossible not to make any friends in Sky. I was never looking for band members, but some friends were somehow always online and willing to devote their time. They made themselves members of Fox Band before I realized what had happened. That's how Kira, Amber, and Livi joined."
Fox Band is a great example of just how versatile music in Sky really is, but also how it can be used as a form of communication that goes beyond words. A lot of people learn songs in Sky that hold personal significance for them, and if you overhear someone playing a song that holds a similar importance, that immediately creates a bond between you both. On multiple occasions I've heard a snippet of a song I know and have followed that familiar sound to a player who I then became friends with.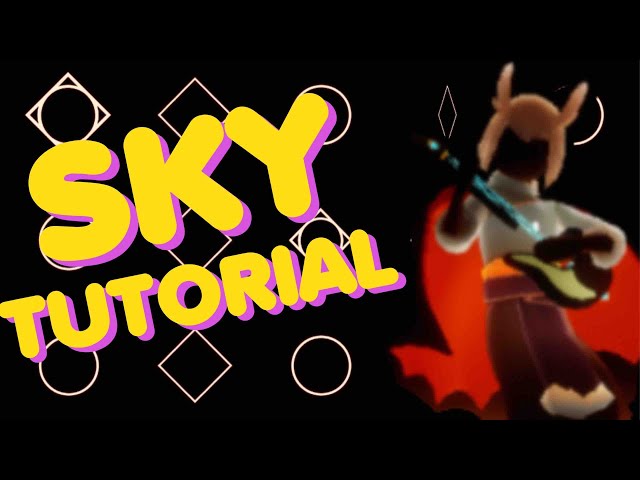 Fiqo Mendez covers the famous theme from UP
"Music connects with people in Sky and also outside of Sky," says Fiqo Mendez, a solo Sky musician. "As an introvert, I can express my feelings through music. I might play a song which has a personal impact for me and unknowingly make a connection with the listener because the song also has a personal impact for them. It's also a stress reliever, entertaining for the player and the listener."
"I started covering my first few songs as requests for friends, and then progressively chose different genres and songs to experiment with. Some of the songs I play are personal, while some are also songs that I studied in real life and memorised by heart. I think most of them suit Sky."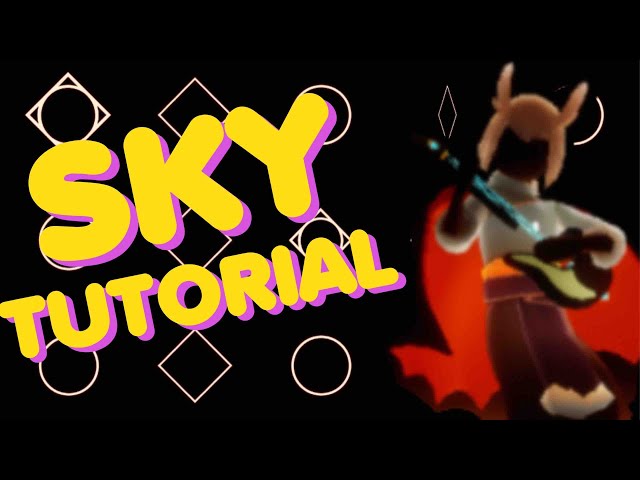 While Fox Band sums up the idea of making music together, I think Fiqo's skillful solo covers represent the opposite side of Sky's music entirely. So often in-game you find players in secluded spots playing songs for themselves, and there's something really touching about it. Just like this song above, I think vulnerability is a noticeable part of Sky's sound design, and you can hear it in melodies playing out into silence, a kind of beautiful solitude. But Fiqo and Fox only represent a couple of Sky's many musicians.
"Initially, I was inspired by Miyuki and Junya Wang. They were the pioneers who started to make music with Sky's instruments," explains Fiqo. "I also admire Tracey for creating a music wiki for Sky which makes it easier to find music key in-game, as well as a program where we can make music sheets for people to learn. I admire Ikina, as well, for being able to play complex songs with great speed, and for being an amazing video editor. I admire lots of musicians in Sky for their individuality, and there are so many others, each with their own creativity and musical experience. It's pretty astonishing."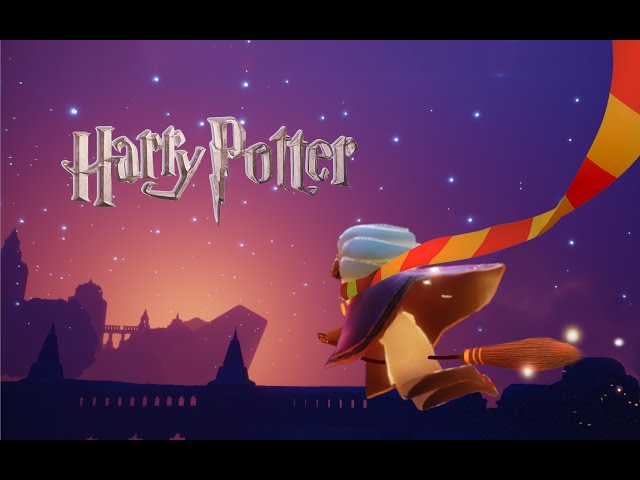 Ikina's cover of Hedwig's theme
I think music in Sky is amazing example of the ingenuity of players, who given a feature like playable musical instruments start producing masterpieces, and an entire community of musicians forms, focused around creating personal content for others to enjoy. It's impressive that in a game with no voice chat, players have found a way to communicate and connect that goes beyond words. But honestly, it's not that surprising when Sky's community is one of the most wholesome I've ever encountered.
Sky's musicality perfectly sums up what the game is really about – opening yourself up to others, sharing, and connecting over something that brings pure and simple joy, and right now, with so many disconnected from each other, that feels important. There's one last question to ask: how does Vincent feel about Sky's musicians and what they've created?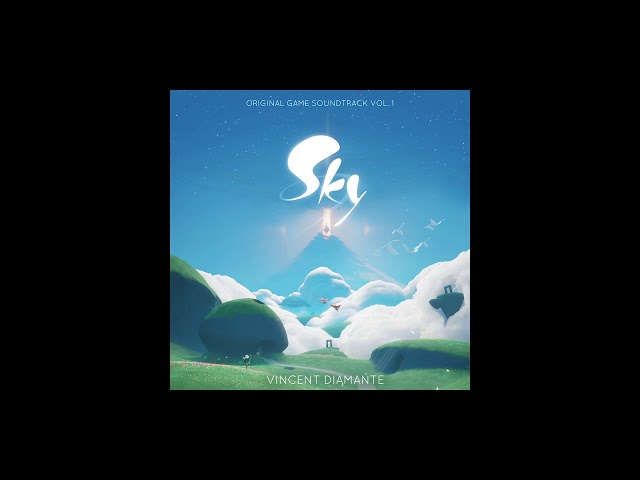 "When the game came out I was pretty good at playing instruments, but honestly, after a few weeks, there were probably hundreds or thousands of players that built up far better virtuosity than I did working as a developer. I love the group music videos that have been coming out. Watching people play music together is fun, and it's really amazing when people combine their efforts and create something bigger than they could have done by themselves. Seeing what expert players have done in game has really impacted how I conceive of future music."
If you want to download Sky: Children of the Light for yourself, you can find it on Google Play and the App Store.