Good news for all you anime fans out there, as That Time I Got Reincarnated as a Slime Isekai Memories – yes, that's a real title – is coming later this year, with pre-registrations officially open for iOS and Android devices now. It's an RPG that tasks you with taking a village and building it up to become the nation's capital.
The upcoming mobile game takes inspiration from the anime, treating players to an authentic experience that also boasts an original story. Fuse, the author of the original light novels, is overseeing the development of Isekai Memories' narrative. Of course, this also means you can expect familiar characters, as well as new faces too.
However, there's more to the game than just the story, as it features a card-selection battle command system, and tasks you with building your own nation – you need to form alliances to ensure your land thrives. Oh, and be sure to talk to the town's people from time to time. As your bonds grow, they might give you gifts.
To pre-register, head over to the App Store and Google Play. If 300,000 of you register your interest, you'll all be rewarded with Shuna, as well as an exclusive outfit for her.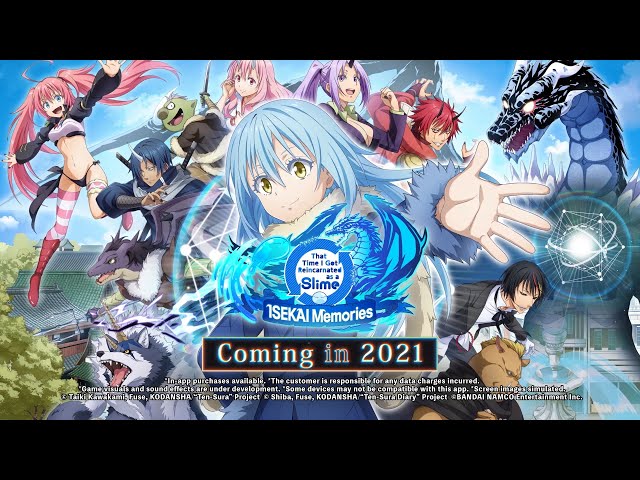 For those unfamiliar with That Time I Got Reincarnated as a Slime, it's originally a light novel series – that also goes by the name of Slime Isekai – that ran from 2013 to 2016. However, It has since become a manga series, receiving three spin-offs and an anime TV show that ran from October 2018 to March 2019. Its story centres on a murdered salaryman, who reincarnates in a fantasy world as a slime.
Since you're here, why not check out our picks for the best mobile RPGs – there are many adventures to keep you busy while waiting for That Time I Got Reincarnated as a Slime Isekai Memories.