Qualcomm has announced a range of new SoCs specifically designed for next-gen handheld gaming. Called the Snapdragon G series, the set of chips are specifically designed for different tiers of gaming performance, and very well may appear in some of the best portable gaming consoles in the future.
The three tiers – G1, G2, and G3 – are built for different levels of performance. G1 is designed for fanless handheld devices that focus on game streaming, allowing lag-free connectivity and longer battery life. It launches with the G1 Gen 1, featuring an 8-core Kryo CPU and Adreno A11 GPU.
Meanwhile, the Snapdragon G2 is aimed for mobile games and cloud gaming, with 5G and Wi-Fi 6/6E to help with connectivity. This too launches with the G2 Gen 1, with an 8-core Kryo CPU and Adreno A21 GPU. The biggest of the bunch, the G3, recently featured in the Razer Edge 5G as the G3x Gen 1, gets an upgrade here.
Called the Snapdragon G3x Gen 2, it's got an 8-core Kryo CPU paired with an Adreno A32 GPU offering 30% better CPU and double the GPU performance over its predecessor, according to Qualcomm. The chip is designed for high-end gaming, with hardware-accelerated ray tracing, XR glass tethering, and low-latency Bluetooth audio.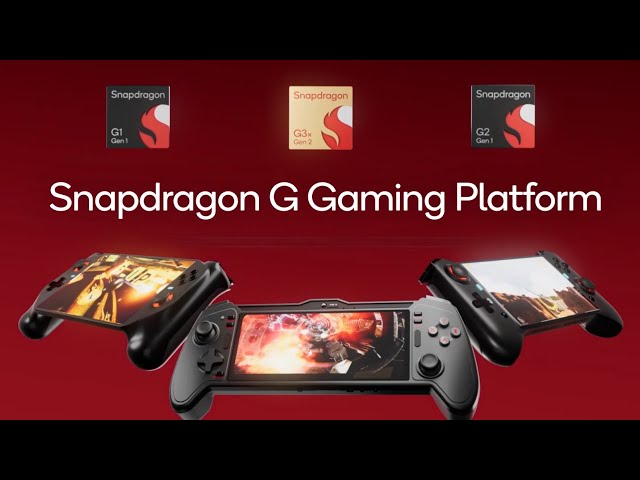 We don't know much about the Snapdragon G series beyond that, but with rumors of the Ayaneo Pocket S release date bringing a new Snapdragon chip, I'd put money on this being that. However, who knows which chip the company will make use of?