Originally revealed by SEGA last year during the Sonic the Hedgehog 30th Anniversary presentation, SEGA has finally dropped a Sonic Frontiers gameplay trailer. Seemingly taking place in a large open world with grassy fields, ancient structures, and towering enemies, many fans are quick to say that Sonic has been Breath of the Wild-ified. Well, it looks pretty good so far.
Luckily, we don't have to wait long to explore this new world ourselves, as Sega has announced that the Sonic Frotniers release date is due later this year. Clearly taking inspiration from open-world games like Breath of the Wild, Shadow of the Colossus, and many more, the Sonic Frontiers gameplay trailer lets us have a look at how Sonic will traverse this world, the combat, and more of the basic gameplay.
With this exciting new action adventure featuring our favourite blue hedgehog dashing through open zones, you're invited to take full advantage of Sonic's speed. Add in the fast paced action combat and unlockable skills, this title looks to be a breath of fresh air that still manages to maintain that classic Sonic charm we've all come to love.
When is the Sonic Frontiers release date?
During the Nintendo Direct Mini: Partner Showcase on June 28, 2022, Sega and Nintendo announced that the Sonic Frontiers release date is slated for 2022's holiday season, and at Gamescom 2022, a November 8 release date was confirmed.
While we don't have an exact date yet, this leads us to believe that we should be able to spin dash around this exciting new world some time in late November or early December this year.
Is there a Sonic Frontiers trailer?
You can watch the latest trailer below, as shown at Gamescom 2022, below: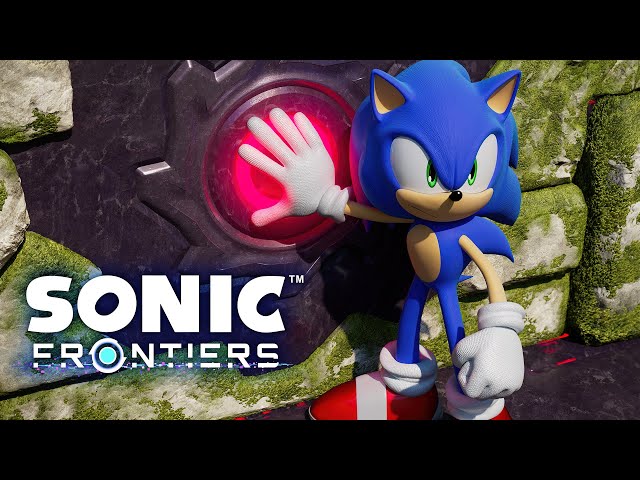 If you love the Blue Blur as much as us, be sure to check out all of our great Sonic coverage like our Sonic Speed Simulator codes guide, and our Sonic Origins pre-orders guide.