I think it's fair to say that the blue blur helped to shape the childhood of every gamer from the 1990s. Sure, Sega continues to release new Sonic games, the most recent fresh title of which is Sonic Frontiers, an open-world game in which you see the iconic mascot like never before. However, some of us want to go back to his heyday. Sure, we have Sonic Origins, but Sega apparently heard the prayers of fans worldwide.
We now have Sonic Origins Plus, and it thrills me to no end that I get to share my thoughts with you. Now, you might be wondering why you should speed on down to your local game shop to pick up another Sonic Origins title. Well, the answer is simple, not only does it include classics such as Sonic the Hedgehog, Sonic the Hedgehog 2, and Sonic and Knuckles, it finally includes the Sega Game Gear collection of Sonic games.
All in all, that brings the total number of games in this collection to 16. For some, this might not seem like a big deal, but to lifelong fans of the blue blur, it's a huge addition. Plus, not only can you now play a whole heap of Sonic Game Gear games, including the OG handheld versions of the first two Sonic games.
On top of that, you get Sonic Origins Plus includes Tails' Patrol, Sonic Blast, Sonic Drift, Sonic Spinball, Sonic Labyrinth, Dr. Robotnik's Mean Bean Machine, and more. Therefore, you actually have access to a variety of genres of games, as opposed to just multidirectional scrolling platforming action. Mind you, those games are fantastic, and Sega nails the formula. Still, it's nice to join Sonic behind the wheel in his original racing game as well.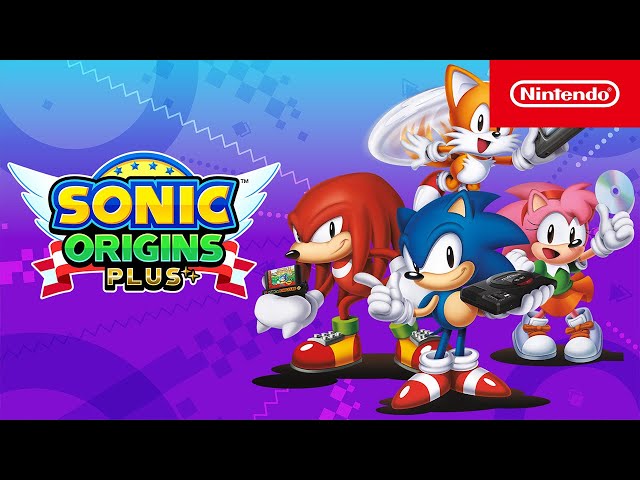 Oh, and one other thing I love about Sonic Origins Plus is the inclusion of new playable characters – you can now play as Amy in the first three Sonic games, as well as the main character himself, Knuckles, and Tails. Though the gameplay itself isn't any different, there's something so charming about experiencing the fun all over again with a different character. I do think Big the Cat should make an appearance, though.
Unsurprisingly, Sonic Origins Plus is perfect if you're after that glorious boost of nostalgia, though there are two distinct game modes on offer for some of the titles, classic and anniversary. The former is for those of you who want that same challenge and aesthetic from years yonder, while the latter is perfect for those that want a full-screen display and infinite lives. Basically, the devs are finally having mercy on your soul and saving the lives of controllers worldwide.
The performance is fantastic. Honestly, I have no qualms about how the games run – they're all flawless with a great aesthetic. Each time I dive into one of the games, I just know that I'm in for a treat, as those pixelated graphics fill me with complete joy. Better still, all of the titles run well both in docked and handheld modes, so there's no need to worry about a hindered experience on the go.
Sega added missions, too, which give you added challenges to complete as you tackle various levels. In exchange for overcoming such adversity, you get coins that you can take to the museum, a place where you can unlock even more content – honestly, Sonic Origins Plus is the gift that keeps on giving.
I feel like Sonic Origins is a love letter to fans of the blue blur, both old and new, so I can't help but encourage you to buy this game. Each game controls as well as ever, the ride of nostalgia is infectious, the variety of games is fantastic, and the chance to play as Tails, Knuckles, and Amy, as well as Sonic, is just the cherry on top of this delectable sundae. Now, if Sega could give me remakes or a collection of other titles such as Sonic and the Black Knight and Sonic Unleashed, I'd be a very happy Kayleigh.
If Sonic isn't your speed, perhaps our Crash Bandicoot games list is more your style.
Sonic Origins Plus Switch review
Sonic Origins Plus finally gives long-time fans access to 12 Sega Game Gear games, including some of the more obscure titles from the franchise. When you combine that with great graphics that maintain the pixelated charm of the original games, the ability to play as other characters, and the inclusion of missions, this is a must-own collection for fans of the blue blur.