Good news everyone, you no longer have to sleep under the stairs in an attempt to gain admission to a school for witchcraft and wizardry, as the Academy of Greifenstein welcomes you with open arms in modern-day fantasy roguelike, Spells and Secrets by Alchemist Interactive and Rokaplay.
For now, we don't know when the Spells and Secrets release date is, but that doesn't mean we don't know what awaits you in this magical world. In the game, you join the academy as a first-year student, and during your time here, you get to learn all manner of spells, though it's no simple school year, as things are thrown into chaos upon your arrival. You need to work with your fellow classmates to save the school – and no, 'abracadabra' doesn't quite cut it.
Though you do get to put your own personal touch on your adventure, as you get to create a witch or wizard, and let your imagination run wild with an assortment of physics-based magic, all of which are vital to solve puzzles and disarm your foes. You can even bring a friend along for the ride in local multiplayer.
Throughout your time at the Academy of Greifenstein, you get to explore the castle grounds, solve a range of mysteries, brew potions, find artefacts, discover new spells, and improve your character with each attempt.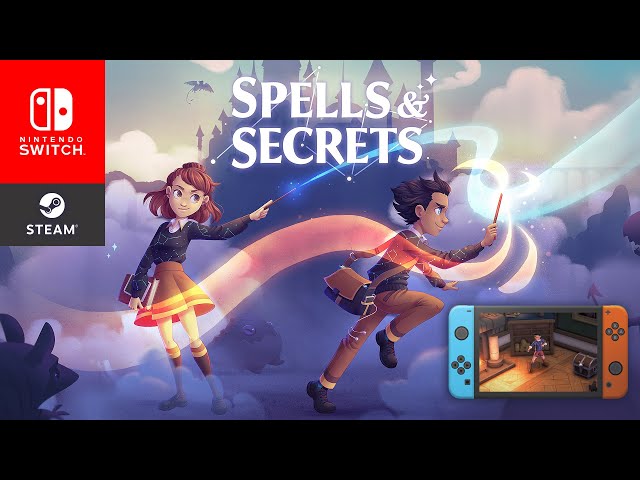 Spells and Secrets release date speculation
We don't currently know the Spells and Secrets release date, but it's due to conjure up on Switch in 2023.
In the meantime, why not check out our picks for the best magic games and Harry Potter games for even more great wizarding action.