There's no shortage of great deck-building games right now, but with such an amazing pedigree behind it, Spellslingers might just have the magic needed to stand out from the pack. From developer Wizards of the Coast and set in the Magic the Gathering universe, Spellslingers looks like an interesting new way to experience this already impressively deep world.
So, when is the Spellslingers release date? Well, we've got great news, as the title has already soft-launched on Google Play, iOS, and Steam as of August 12. Download it onto your device of choice now, and get building the ultimate deck to take on opponents in fierce, strategic, and thrilling card battles.
Players can choose from one of sixteen unique heroes (with more on the way in future updates) to begin, meanwhile any subsequent hero you unlock comes with their own thirty-card deck. Quickly you can build a unique loadout that works for your playstyle, and continue to unlock new cards and abilities to push your strategies even further. You can even join a team with friends to share your card list, or trade for materials to craft even more cards. Will this exciting card-based battler cast a spell on you?
When is the Spellslingers release date?
Spellslingers soft-launched on the App Store, Google Play, and Steam as of August 12, 2022, and is free to download and start today. We currently have no news of other platforms but will update this guide as soon as any information becomes available.
Is there a Spellslingers trailer?
There sure is, you can check it out below.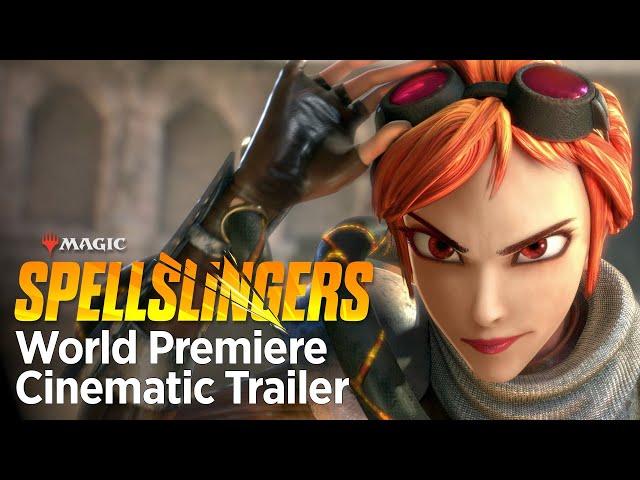 That's all the information we have today, so get downloading and battling with Spellslingers today. If you love deck-building games, be sure to check out our guide to the best Hearthstone decks next so you can strategise your enemy's defeat right away.