It's been a while since we've had any new Splatoon 3 screenshots, but a glance at the recently launched Japanese Splatoon 3 website has today unveiled some brand new screens and some new details on the upcoming splat-filled shooter. We're still waiting for a Splatoon 3 release date, so hopefully, this is a sign that a new trailer and release date are both on the way.
So, what's revealed in these Splatoon 3 screenshots? Well, the colourful new images do cover a lot of the information we already had from previous trailers, but eagle-eyed fans may be able to spot some new outfits and some hints towards new abilities. There's also a shot that shows an inkling looking out over a reflected skyline, which is a great shot that we hope is a glimpse at the sequel's expanded storyline.
We still don't know a whole lot about Splatoon 3 outside of the new post-apocalypse theme for the story mode and the brief glimpses at new weapons, abilities, and outfits that Nintendo has shown in the trailers so far. Fingers crossed a new trailer isn't far behind, and with a bit of luck, we'd love to be playing Splatoon 3 later this summer.
If you want to get yourself caught up, check out the latest "Return of the Mammalians" Splatoon 3 trailer that gives us a glimpse at the latest additions.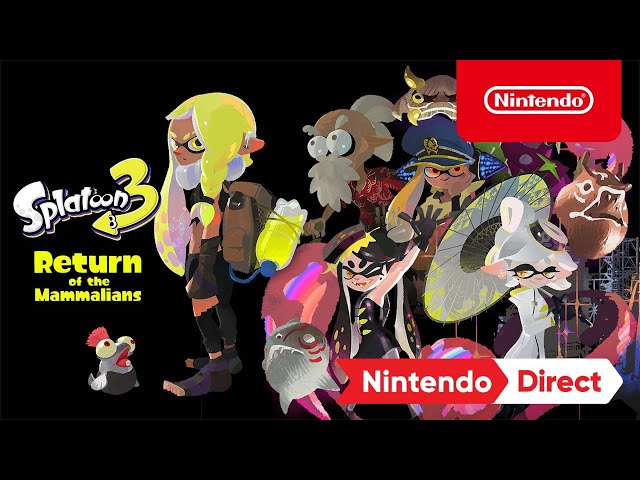 We have all the Splatoon 3 information so far in our Splatoon 3 release date guide, so be sure to check it out to get yourself fully up to date with the upcoming shooter. And if you want even more Splatoon content, be sure to read our article diving into the Splatoon 3 soundtrack.