The introduction of the Splatoon series is one of the few highlights of the Wii U console cycle. The third-person shooter made quite the splash when it launched on the Wii U back in 2015, earning a well-deserved sequel on the Nintendo Switch in 2017. Splatoon 2 has sold over ten million copies worldwide, establishing the series as one of the most successful new IPs on the Switch.
After two years of post-launch support, development officially ended for Splatoon 2 back in July 2019 with the final Splatfest. But with the announcement of Splatoon 3, we can get excited about what the new sequel might offer, as it's out now
The announcement trailer sshowed hows off some fancy features for the game, including new weapons, a fresh setting, and character customisation options. But what other details are there? We've rounded together everything there is to know about the new game, share the been-and-gone Splatoon 3 release date, and let you know what you can expect from the sequel.
When is the Splatoon 3 release date?
Splatoon 3 released on Friday, September 9, 2022. The initial announcement came alongside a brand new trailer featuring fresh looks at gameplay. Check out our Splatoon 3 review to see if it's worth picking up.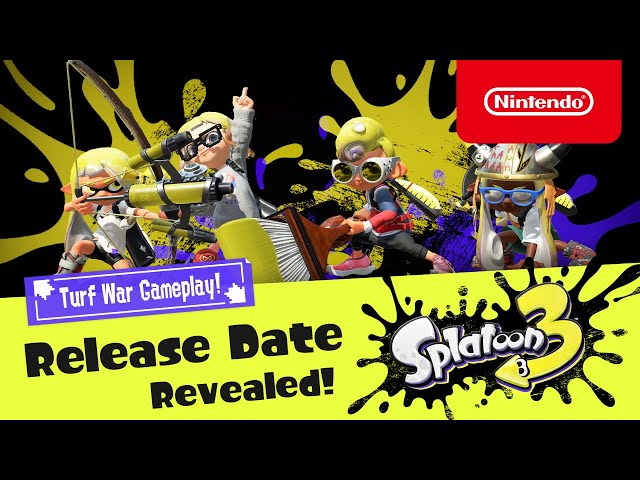 what does the Splatoon 3 trailer tell us?
Though mostly cinematic, the announcement trailer for Splatoon 3 shows off some cool features. We got to see some of the character customisation options, as well as the game's new setting, which moves from a post-apocalyptic style desert to a bustling city. Check out our full Splatoon 3 hairstyles guide to see all the options we've seen so far.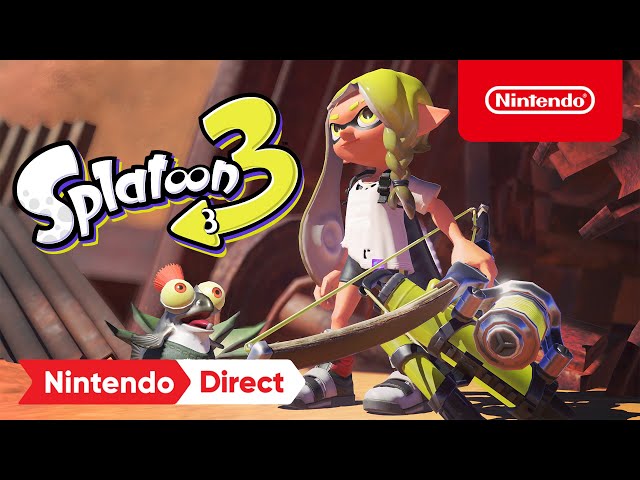 There were also some fancy weapons on show, including a bow that players can use. Splatoon 3 also seems to follow a similar formula as the previous games, with two teams of four fighting it out in an arena. For a full breakdown of the firepower, check out our Splatoon 3 weapons guide.
In the Nintendo Direct February 2022 presentation, we got another look at Splatoon 3. This time, they showcased the return of Salmon Run, Splatoon's horde mode. Take a look at the trailer below.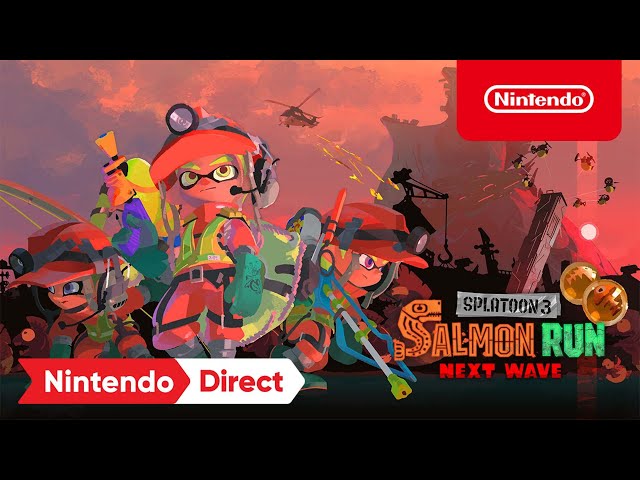 What should we expect from Splatoon 3?
Ink? Most likely. But by the looks of things, Splatoon 3 will be taking everything Splatoon 2 did and making it bigger and better. There's clearly an expanded single-player mode, as we saw in the reveal trailer. Salmon Run Next Wave was announced in the February 2022 Nintendo Direct, showcasing improvements to Splatoon's horde mode.
CONFIRMED: All the basic weapons from previous games will be returning for #Splatoon3! pic.twitter.com/UmE44jaSBp

— Nintendo UK (@NintendoUK) May 2, 2022
And then, from there, there'll be more guns, more outfits, and hairstyles. One of the big criticisms of Splatoon 2 was the lack of options when playing with friends. Voice chat was handled through a mobile app and connecting with friends was unreliable at best – it wouldn't surprise us if Nintendo attempted to address these concerns.
If you're wondering what there'll be in terms of music, we've got a breakdown of many of the tunes in the series in a feature on the Splatoon 3 soundtrack. If anything, it should at least get you more excited for the game. We've also had a think about the Splatoon 3 idols and who they might be.
Will there be a Splatoon 3 amiibo pack?
Judging by the first two games, which featured numerous amiibo packs, Splatoon 3 will almost certainly follow suit. Both Splatoon and Splatoon 2 have numerous amiibo, with Inklings, idols, and octolings. If Splatoon 3 keeps to this pattern, there should be at least two brand-new characters to create amiibo from. Check out our full Splatoon amiibo guide to see all the ones released so far.
Want to check out more Switch multiplayer games like Splatoon? We've got just the list for you. Head on over to our best Switch multiplayer games list to get the ball rolling on your competitive adventure.