Splatoon 3 Side Order, the upcoming single-player DLC for the hit multiplayer-focused ink-based Nintendo Switch shooter, is an interesting proposition. It's not the fact that it exists, but what story it's set to tell, that interests me most.
Nintendo revealed Splatoon 3 Side Order in the Nintendo Direct February 2023, with a tiny teaser trailer you can check out below. But while there's little in there to pick apart, things from the past may give us a few clues. So, head below for that, as well as a possible explanation for its name.
What is Splatoon 3 Side Order?
Splatoon 3 Side Order is an upcoming single-player expansion for Splatoon 3. While we haven't seen any proper gameplay yet, it's safe to assume it takes the form of previous single-player modes from the series.
That means you can expect numerous levels, with either high-speed gauntlets with enemies to take down or tight puzzle boxes full of traversal tricks. To learn more about single-player in the series, check out our Splatoon 3 review where we talk about it at length.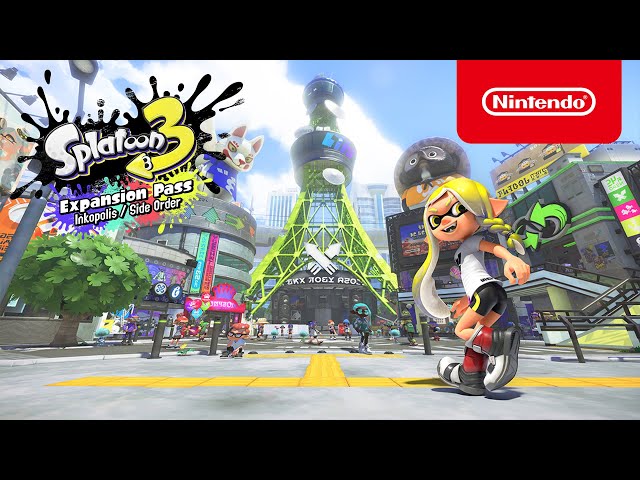 Why is it called Splatoon 3 Side Order?
While this isn't confirmed, it seems likely Splatoon 3 Side Order references the final Splatfest of Splatoon 2. That final showdown was between chaos and order, and the winner, chaos, determined the ramshackle, derelict, and all-over-the-place nature of Splatoon 3.
With the single-player DLC, however, it looks like order may be making an appearance, and not just in the title. The teaser trailer shows off a blank white space, an Octoling walking slowly, and occasional blurred images popping in and out like Rorschach tests. You can check it out for yourself above, but it seems like the loser of the final Splatfest is getting its turn in the sun, as it were.
What characters are in Splatoon 3 Side Order?
Some images pop up during the Splatoon 3 Side Order teaser trailer for microseconds, and they tell us what we can expect to see in the upcoming expansion. While some images are simply patterns, others just show us characters.
So, as you can see above and below, Pearl and Marina, the Splatoon 2 idols known as Off the Hook, are making an appearance. In the final Splatfest for the previous game, Pearl backed team chaos, while Marina went for order. Could that suggest something about their roles in the expansion?
Splatoon 3 Side Order release date speculation
There's no release date set for the Splatoon 3 Side Order expansion. While we have a window of Spring for the first wave of Splatoon 3 DLC, we have to wait a little longer before we know for certain when the single-player offering is on its way.
That being said, Splatoon 2: Octo Expansion, the excellent single-player offering in the previous game, launched in June 2018. Given Nintendo has no big releases in June, it wouldn't come as a surprise to see Splatoon 3 Side Order fill that gap.
Anyway, for more beyond Splatoon 3 Side Order, check out our Splatoon 3 weapons, Splatoon characters, and Splatoon amiibo guides.