Nintendo has announced a new Splatoon 3 update coming on December 1, bringing lots of new content to their ink-based multiplayer Nintendo Switch shooter. Called the Chill Season, it's set to bring new weapons, stages, and gear, alongside the return of X Battles and the arrival of Big Run.
X Battles are the equivalent of Splatoon 2's X Rank in ranked mode. It's the best-of-the-best, highest-skilled mode for all those looking for a true tactical challenge. Meanwhile, Big Run brings the Salmonids from the Salmon Run horde mode into the maps used for standard competitive game modes.
The gear, stages, and weapons on display in the trailer all look shiny and new, that's for sure. With a park of sea creatures on see-saws and whatnots for you to roam around and cover in ink, it sure is nice to see Splatoon 3 getting new stuff so soon after its excellent launch. How excellent? Just read my Splatoon 3 review to find out.
When is the Splatoon 3 update?
The Splatoon 3 update arrives on December 1, 2022, and brings with it a bunch of new stuff for the Chill Season of winter. Check out the announcement trailer below.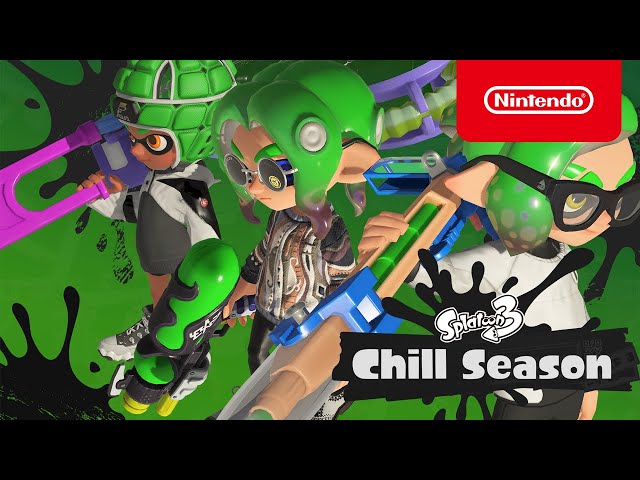 That's all we've got on the latest Splatoon 3 update. For more, check out our Splatoon 3 soundtrack feature to hear me gush about the music.