Attention, explorers, there's a new piece of tech you're going to want to get. The Starfield watch can make us look the part as we roam around the stars. Or not, for those who only have access to Switch and mobile as portable Starfield sadly isn't quite real.
The Starfield Chronomark watch mirrors the in-game item of the same name and offers the usual watch functions like telling you the time and adding an eye-catching accessory to your wrist of choice. You can also pair the watch to control music on your phone and see incoming notifications, too.
To use all the watch's functions, you need to download the companion app from either the App Store or Google Play and follow some simple instructions to set it up. However, there are limits to the connectivity to your phone – the watch cannot make or receive phone calls, does not support cell service, and doesn't have any touchscreen usability.
The Starfield app itself seems to be mostly for the watch's settings, such as a daily step count target, date and time format, and more of the usual display options.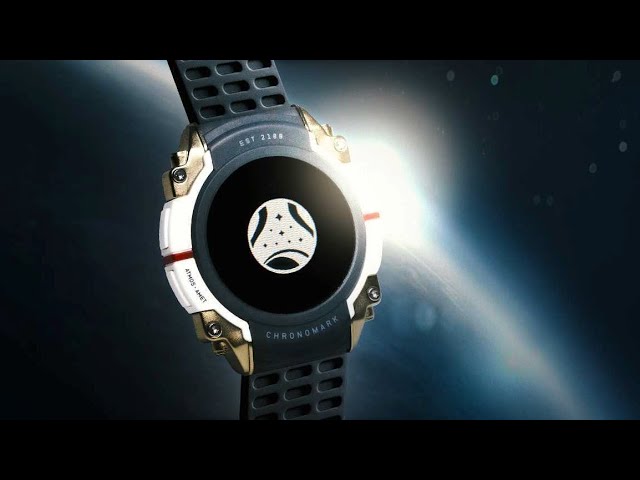 There are plenty of goodies residing in the Transit Case that comes with the watch, too. These include a fitted rubber strap and a NATO-styled fabric strap to choose between, a micro-USB charging cable and magnetic charger, and an embroidered Constellation patch to sew or steam onto your favorite jacket.
If you need some assistance as you sail among the stars, our sister site can help. Here's what you need to know about all the Starfield guns, Starfield companions, Starfield traits, and which Starfield background is best.