Get your hidden blades ready, because a Summoner's War Assassin's Creed crossover is coming to Com2uS Studios' mobile RPG. Yes, some of your favourite hooded heroes from Ubisoft's long-running series are set to land in Summoner's War, though we're not quite sure how suited the assassins are to turn-based combat.
The crossover event is set to launch on February 28, with teasers appearing all over social media from now. The short clip shows us Summoner's War characters in a new setting, with a mysterious presence watching over them. We can't tell exactly which of the many assassins it might be, but we know they're just as stealthy, with the character only appearing on screen for a few seconds.
Outside of the short teaser, we still don't know what to expect from the Summoner's War Assassin's Creed collaboration. It's possible that playable characters from Ubisoft's series, legends like Ezio or Altair, might appear in-game, but how exactly the high fantasy and historical sci-fi genres might blend together is still up in the air.
The collaboration comes as Summoner's War starts the celebrations for its ninth anniversary, with the Assassin's Creed series enjoying its seventeenth year (that makes me feel very old). Now all you have to do is wait around, so why not pick up some freebies with our Summoners War codes to make the time go quicker?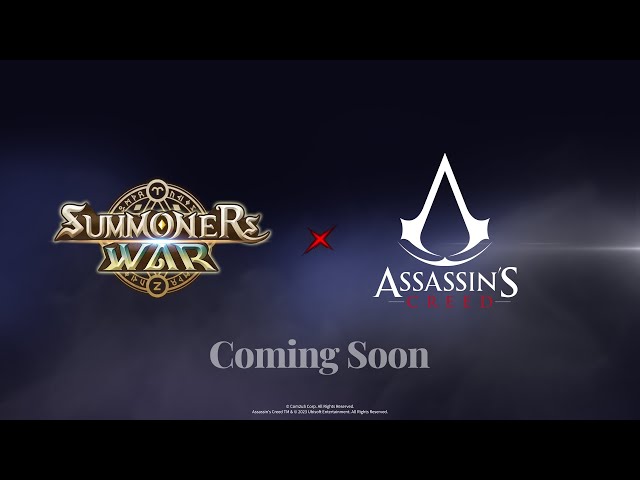 With that, you're up to date on the Summoner's War Assassin's Creed crossover event. To find some more killer stealth titles, check out our picks for the best assassin games.