It must be tough making a new Mario game. How do you improve on a series when millions of gamers consider the existing entries to already be perfect. Well wouldn't you know it, Nintendo outdid themselves yet again in 2017 with the astounding Super Mario Odyssey.
Since its wildly successful release, you've begged for Nintendo to deliver a sequel, much like they delivered two incredible Mario games on the Wii with Super Mario Galaxy and Super Mario Galaxy 2. We're even expecting a sequel to 2017's other smash hit, The Legend of Zelda: Breath of the Wild. So, when is the Super Mario Odyssey 2 release date?
If and when Nintendo announces a Super Mario Odyssey 2, how do they even improve upon the captivating gameplay of the original, with Cappy's incredible powers of transformation and the dozens of abilities that he created? Could they introduce multiplayer? And what other locations could the madcap moustachioed man visit in his next escapade?
When is the Super Mario Odyssey 2 release date?
Sadly, as of the time of writing Nintendo has not formally announced any Mario title since Super Mario Odyssey. The most recent title is Bowser's Fury, an addition to the port of Super Mario 3D World on Switch. Super Mario Odyssey did receive free DLC in the form of its Balloon World Mode and additional unlockable outfits, but it hasn't received any notable updates for many years since.
Bowser's Fury is considerably smaller than most Mario games, however, so with five years since Odyssey's release it's almost absolutely certain that Nintendo's Tokyo EAD studios is cooking up something for the plumber in the time since. Perhaps we can expect it to launch around the same time as a Switch successor, giving any hypothetical new device a boost in its first years.
Is there a Super Mario Odyssey 2 trailer?
Nintendo hasn't announced a new Mario game, nor a sequel to 2017's Super Mario Odyssey, so until they do we won't get a Super Mario Odyssey 2 trailer. You can check out the original Super Mario Odyssey reveal trailer just to feel the rush all over again.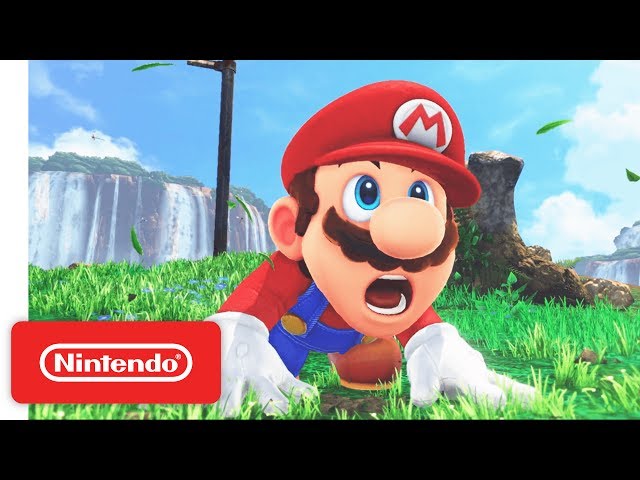 Is Super Mario Odyssey 2 coming to Nintendo Switch?
Nintendo owns the Mario franchise, so any mainline Mario game will only ever be playable on Nintendo hardware. if Nintendo announces Super Mario Odyssey 2 this year, then we expect it to come to the current iteration of the Nintendo Switch. However, if the game is a few years away, then there's a possibility it could come alongside future hardware such as a next-generation Nintendo Switch.
That's all the information we currently have on Super Mario Odyssey 2, though we have our fingers crossed that the game will one day become a reality. If you need something to play while you wait then be sure to check out our guide to the best Switch platformers for plenty of bounce for your buck.