Many of us struggle to interact with people we don't know, but Talk to Strangers plays with this very struggle, turning day-to-day life into a survival game experience. If you're just as intrigued as us about this concept, look out for the Talk to Strangers Switch release date as it's just around the corner.
Talk to Strangers originally launched on Steam back in 2019 and has gathered tons of positive reviews. QUByte Interactive, the largest games publisher in Latin America, has teamed up with developer Post Mortem Pixels to bring the socially-awkward simulator to the Switch. You play as a door-to-door sales associate for Sunny Morning, selling anything and everything to your peers. It seems like a standard job but be careful: nothing is as it seems in this neighborhood.
Manage your time, money, and mood as each interaction with your neighbors can increase or decrease your anger, depression, and sales. Picking the right house to visit can make or break your day as customers' moods fluctuate over time, and you need enough money to afford your motel stay for the night.
When is the Talk to Strangers Switch release date?
Talk to Strangers comes to the Nintendo Switch on June 8, 2023.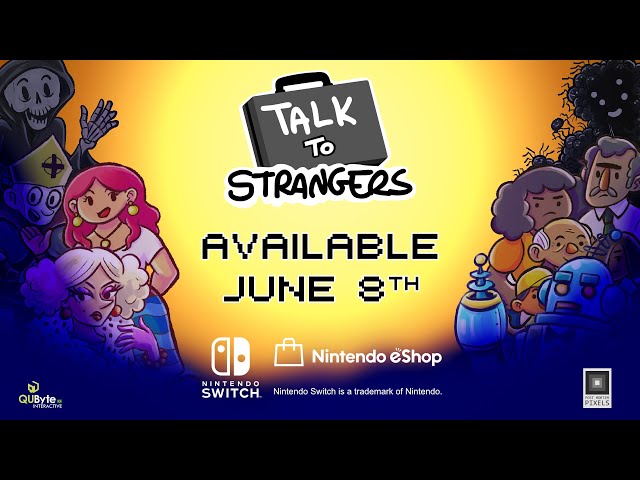 That's everything you need to know about the Talk to Strangers Switch release date. If you're looking for more pixel action but from a different perspective, check out our guide to the best top-down games on Switch and mobile.