The cute cat Talking Tom is back on mobile, but this time in a whole new way. Join Tom and a cast of five other animal characters in an auto-runner voyage through time and some thrilling worlds. Hop through the magic gate to check out different periods of time, and see if you can avoid dinosaurs, pirate ships, and erupting volcanoes! So, when is the Talking Tom Time Rush release date?
Fans will be pleased to know that the Talking Tom Time Rush release date is now! Outfit7 developed the game and it's already live on mobile devices across the world, available as a free-to-start download on the App Store and Google Play store whenever you're ready. Take part in fun auto-running gameplay, with dynamic side and special paths, as well as unique challenges throughout.
Outfit7 CEO Xinyu Qian describes the title as "a game full of adventure", and says Talking Tom Time Rush is "fun for players of all ages and skill levels to enjoy, and a great addition to the Talking Tom & Friends gaming universe". While there's certainly no shortage of endless runners on mobile devices this new one looks like it could be a great title for younger gamers looking to have some challenging fun.
When is the Talking Tom Time Rush release date?
Talking Tom Time Rush is available to download now for players worldwide on the App Store or Google Play store.
Is there a Talking Tom Time Rush trailer?
You can check out the latest Talking Tom Time Rush trailer below.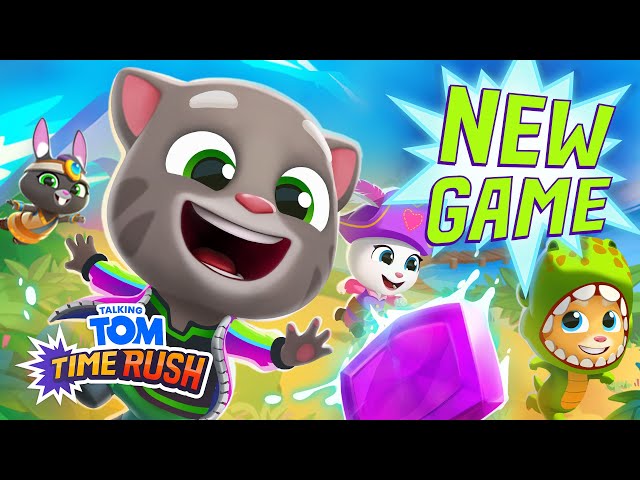 Hopefully, this latest title brings some joy to the young gamer in your life, but if you want to make them even happier, why not check out our great Genshin Impact giveaway to try and bag some serious prizes?