Kirby fans, rejoice! Following the incredibly successful release of Kirby and the Forgotten Land, the star surfer is coming to Tetris 99 Grand Prix for his next challenge. As with any special event, there's a reward involved, and those of you who can top a score of 100 or more will receive a Kirby and the Forgotten land theme to play as the pink puffball whenever they like.
The Tetris 99 Kirby Grand Prix reimagines the classic game with Kirby as the star, as well as a bunch of Planet Popstar pals who are along for the ride. If you're not familiar with the Tetris 99 Grand Prix events, it's effectively a PvP Tetris challenge with up to 99 players involved, each battling it out to be the best block stacker. It might not sound too riveting, but the new game mode has given the game a new lease of life amongst fans.
It's not the first time we've seen Tetris embrace a big IP to launch a special event either, following on from the Pokémon Legends: Arceus challenge from earlier in the year, so we're hoping to see more tie-ins in the future. For now, we're happy to take Kirby and co clearing lines and taking names.
When is the Tetris 99 Kirby Grand Prix?
The special Tetris 99 Kirby Grand Prix event goes live from April 22 through April 26. For these four days, you can test your Tetris abilities to claim your prize, or just to show the world just how good you are at stacking blocks.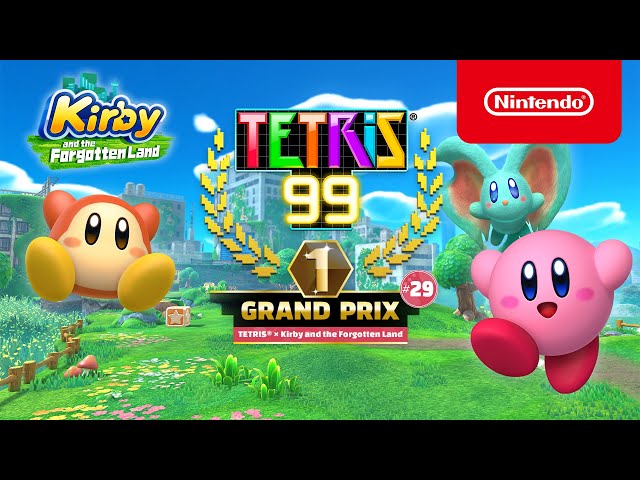 There you have it, that's all you need to know about the Tetris 99 Kirby Grand Prix event. For more brain-twisting titles, be sure to check out our picks for the best mobile puzzle games.