Nintendo has revealed that the next crossover coming to Tetris 99 is Mario Party Superstars, with a theme based on the title arriving this weekend. If you take part in the Grand Prix event, you have to earn enough points to unlock the theme, which uses art and music from the game.
The Tetris 99 Mario event goes live this weekend on December 10, and runs all the way to December 14. You simply need to earn 100 points in the allotted time to unlock the theme. This is the latest in a long line of crossovers in Tetris 99, with all of the unlockable themes available after the initial period by using in-game currency.
If you haven't already, you can download Tetris 99 for free as part of the Nintendo Switch Online subscription, alongside access to a library of NES and SNES titles with additional features such as save states and online play. There's also now a Nintendo Switch Online Expansion Pak, which, for extra money, gives you access to N64 and Mega Drive titles.
Watch the trailer below to see the theme in action, then be sure to take part this weekend to try and become the Grand Prix Super Star.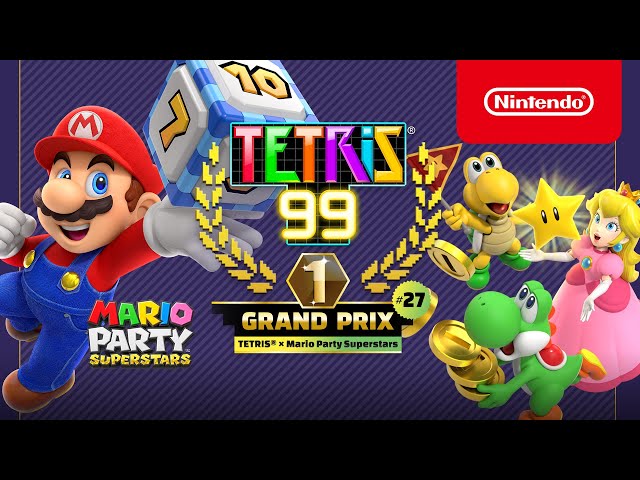 If you're a puzzle fan looking for your next test, be sure to check out our guide to the best Switch puzzle games.