It feels like in the time we've waited for The Legend of Zelda: Breath of the Wild 2, we could have turned from child Link to Adult Link, and sadly the wait is set to be even longer. Does anyone have an ocarina handy and know how to play the song of time?
In a video presented by Zelda series producer Eiji Aonuma, Nintendo announced today that Breath of the Wild 2 is delayed, with its launch window now in Spring 2023, instead of 2022. In the statement, Aonuma explains that Breath of the Wild 2 has an "even wider variety of features you can enjoy, including new encounters and new gameplay elements," and that the Breath of the Wild 2 delay is to ensure the game's experience is something special.
This isn't the first delay for a Zelda game (nor the second, or third), as famously, Breath of the Wild itself, was repeatedly delayed so it could eventually launch on the Nintendo Switch instead of the failing Wii U. We're obviously very excited to play the sequel to Breath of the Wild, but if the extra development time is to improve the experience even further, then we can happily wait a few months. We will be crying the whole time, though.
You can watch the full video below to hear it from the Epona's mouth, and this announcement even includes some new footage from the title, including a glimpse at what looks like a corrupted Master Sword. Despite the delay, hopefully, we'll still learn more about The sequel to Breath of the Wild this summer.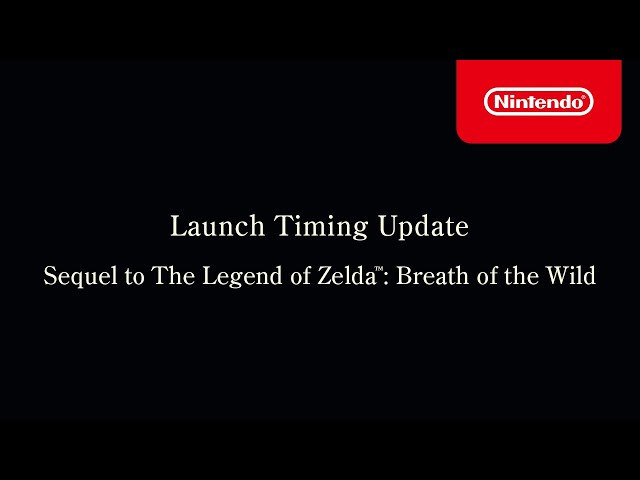 When is the Breath of the Wild 2 release date?
Breath of the Wild 2 is currently slated for a vague 'Spring 2023' release date. Considering the original Breath of the Wild was released in March 2017, we're crossing our fingers for a bit of symmetry and a potential March 2023 release, but we won't hold our breath…
If you need something to ease the pain, be sure to read our guide to the best Zelda games to start playing something today, or if you're diving back into the original until next year, have a look at our Breath of the Wild DLC guide to get the most out of your journey.