It seems there's no shortage of good skateboarding games at the moment. After the masterful remake of Tony Hawk's Pro Skater 1+2 hit Switch last year, and the arcade brilliance of OlliOlli World just last month, it's now time for a skateboarding game with a very different vibe. The Ramp is a skateboarding game focused on chilling out and a cosy atmosphere, and it's making its way to Switch soon.
The Ramp is described as "a digital toy for skateboard loving people. Pure pick-up and play flow." Instead of a game filled with missions, scores, and timers, The Ramp lets you play at your own speed and reach a zen state. While other skateboarding titles are happy to kick up the energy and ape the rock & roll lifestyle, it's nice to see an approach much more about the flow of skateboarding. So when is The Ramp Switch release date?
Players can hop on board The Ramp from March 17, for £4.79/$5.99 USD. With its simple controls and focus on vibes, this is described as a digital toy designed to help people relax, so it just might be arriving at the perfect time. Will you be flipping out for this release later on this month?
Check out the reveal trailer below to get a taste of the cosy atmosphere of The Ramp you can expect soon.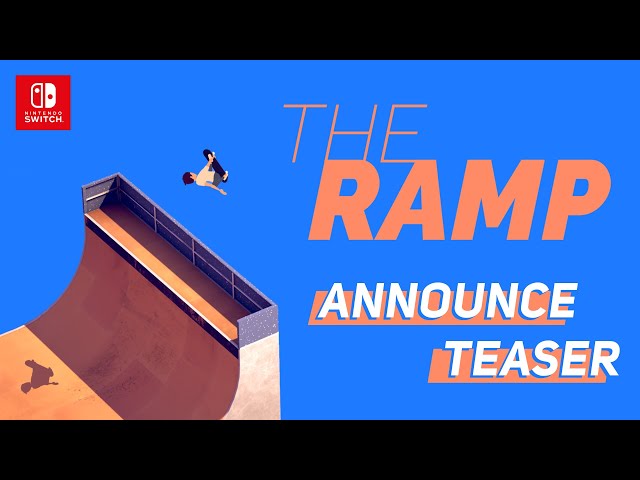 When is The Ramp Switch release date?
The Ramp releases for Nintendo Switch on March 17, so just a couple of weeks away.
If you just can't wait until then, melon grab onto our guide to the very best Switch sports games to find a new way to tee off.