Toca Hair Salon 4 is a hairdressing simulator where you are free to cut and style as you please. Not many games are as well made, and nice to look at as Toca Hair Salon 4, which makes the gameplay not just addictive, but incredibly satisfying. This just goes to show, who would have thought that cutting virtual hair could be so fun?
You aren't just free to cut and style each customer's hair, your free to do the works. This includes shaving, washing, and even dying hair. None of this may sound like a big deal, but once you have all those tools at your disposal, you will feel like a hair-cutting god.
The biggest fear I have with cutting people's hair is messing it all up. That is not a problem in Toca Hair Salon 4, as you are supplied with the strongest hair growth cream on the planet. It grows hair to a superhuman length in a matter of seconds, so you need not worry if you cut too much off the top, it grows back!
Everything we know about Toca HAIR SALON 4:
Toca hair salon 4 download: how to get it on ios and android
If you are looking for some hairdressing fun, you can grab a copy of Toca Hair Salon 4 on both iOS and Android. To download a copy visit the App Store or Google Play.
Toca Hair Salon 4 APK: How to bypass android app stores
Perhaps you are trying to play Toca Hair Salon 4, but you want to avoid using an Android App store. If you need to find a trustworthy supplier of APKs, we recommend APKPure.
Toca Hair Salon 4 trailer: Check out how it plays
Unconvinced if Toca Hair Salon 4 is the game for you, then you should check out the trailer below. If you would like to see more by the developer Toca Boca, you can check out the official YouTube channel.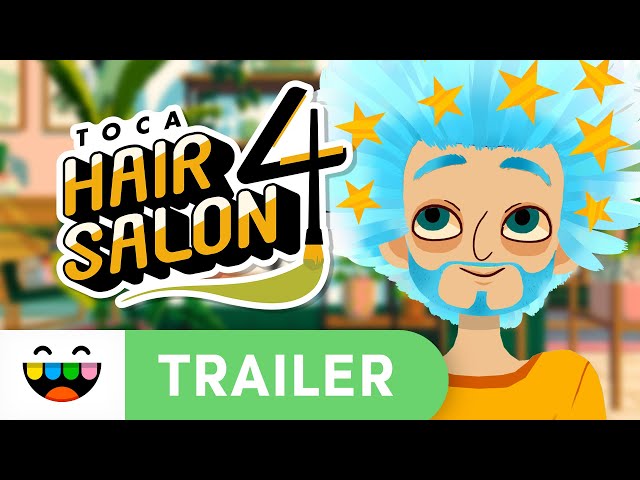 TOCA HAIR SALON 4 PC: HOW TO PLAY ON THE BIG SCREEN
Playing mobile games on your PC has never been easier, thanks to the wealth of emulators out there. A trustworthy source for emulating is Memu Play.
Toca Hair Salon 4 Online: Can I play with friends?
Unfortunately, there are no multiplayer features included in Toca Hair Salon 4. If this changes, we will let you know.
Toca Hair Salon 4 tips, tricks, and cheats
Being a professional hairdresser takes practice, patience, and some top tips:
Grow first: the best feature in Toca Hair Salon 4, is that you can grow your customer's hair back. This means you can go for totally different styles to what the customer has originally. A lot of characters have weird hair cuts that are difficult to move away from by just cutting alone. Don't be afraid to go back a step in order to go forward
Swipe: swiping the customer left and right will take them to different stations. In these stations, you can cut, wash, and add accessories to your creations. When you are all done, you can dress your client, and snap a photo for your camera library
Comb upwards: if you are trying to cut hair to a certain length, you can comb it upwards where it will defy gravity and stay put. If you comb the hair outwards, you can cut evenly or diagonally if you choose
Go crazy: a game like Toca Hair Salon 4 only comes around once in a while. That is a game where you can do whatever you want when you want, and you don't have to care. The customers don't pay you, there aren't cosmetics to buy, just cut some hair!
Try out your tools: there are a lot of tools sat there, waiting for you. It only makes sense to try them all out to see what they do, this may help you become more creative with how to use them
If you like being as creative as possible, then you will like our Bake It guide.