Tomb Toad, the latest mobile game from David Donze and Crescent Moon, releases tomorrow. Make your way through 100s of dungeons using just one button, defeating (or avoiding) enemies as you go, and collecting items to aid you in your puzzle-solving quest.
Tomb Toad is described by its developers as a "toadally awesome" game, and we really couldn't not mention that. With intricate 2D pixel art dungeons reminiscent of old school classics and simple one-touch controls that put a new spin – literally – on the genre, the game initially looks interesting and innovative. Combined with a retro soundtrack and you've got a game that gives a new lease of life to 2D dungeon crawlers.
Your single input rotates the dungeons on its axis, meaning you have to maintain complete control over gravity in order to solve the puzzles, defeat enemies, and progress through the game. Make sure to use everything you see to your advantage – while the style is deceptively simple, your environment and the items therein can make or break your success.
Navigate over 100 levels to collect treasure, avoid traps, and defeat monsters to be the most amazing amphibian around. While the eponymous toad seems to wear a permanent frown – and who could blame them, stuck in a rotating dungeon for eternity – they look surprisingly endearing, the kind of toad you want to help escape a spinning nightmare tomb.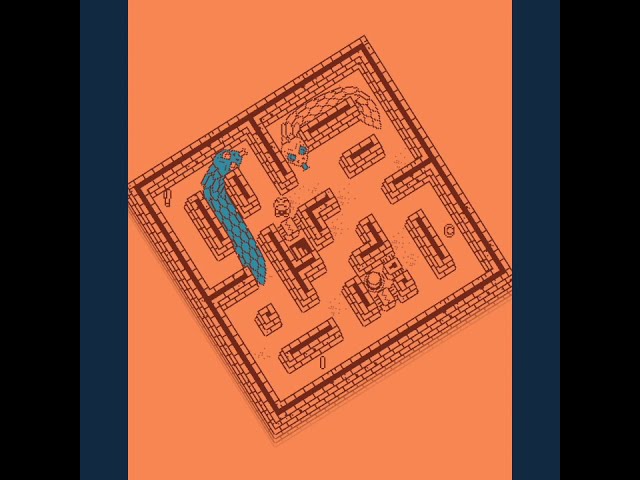 Tomb Toad also gives you access to a level editor so you can create your own dungeons to challenge your friends – or your enemies. Tomb Toad is 25% off if you pre-order the game before its release tomorrow, November 18. You can find the game on the App Store, but its Google Play page isn't up just yet.
If you're looking for more puzzling adventure, check out our list of the best mobile puzzle games for some fiendish head-scratchers – there are puzzles for all ages and abilities.