It's nearly time for all of you strategy fans to put your thinking caps on as you prepare to go to war in Total War: Medieval 2's latest mobile expansion, known as Kingdoms. This DLC adds plenty of historical content that's sure to thrill history and tactical buffs alike as they fight for dominance.
Since the Total War Medieval 2 Kingdoms release date is mere days away, it's only right to dive into the content that you can expect to see as part of the expansion. For starters, there are four new campaigns for you to embark on, and between them, a further 24 factions battle their way into the game.
The new campaigns include Americas, Britannia, Crusades, and Teutonic, which take you all across the world through various struggles.
When is the Total War Medieval 2 Kingdoms release date?
The release date for Total War Medieval 2 is on November 10, 2022, for both iOS and Android devices.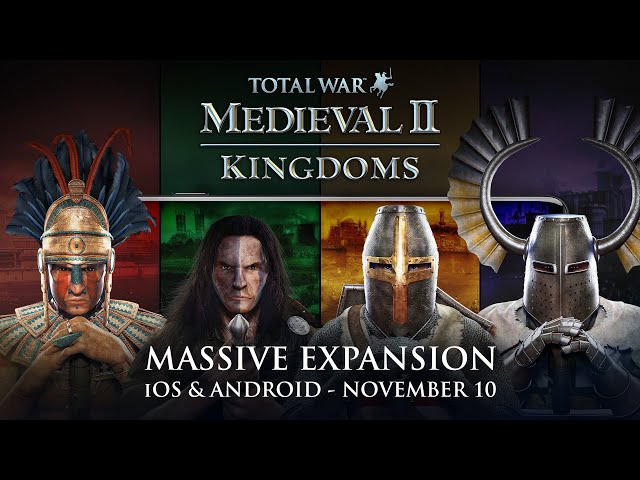 In the meantime, you can check out our picks for the best mobile strategy games to keep your tactical mind sharp.