Feral Interactive has released a new Tropico mobile update called Postcards from Tropico, bringing with it seven new missions for you to complete. This city-builder puts you in the shoes of a South American dictator called El Presidente, giving you the reins over all manner of decisions to try and lead your country to prosperity.
The Tropico mobile update is free, and focuses on various scenarios for you to complete. In Blends with Benefits, for example, you need to try and build up a large coffee empire. Or, in Give Fleece a Chance, you need to get your llamas to meet certain export targets. As you can tell by the titles, these new missions keep up the classic humour of the series and are designed to refresh the mobile experience for players.
Feral Interactive have done some excellent mobile ports in recent years, especially when it comes to real-time games like Tropico, as well as the more strategic Total War titles they've become known for. If you're wondering how they stack up, check out our Total War: Medieval II mobile review to see what we thought.
Postcards from Tropico release date
Postcards from Tropico is available for free on iOS and Android from May 31. You can check out the trailer for the Tropico mobile update below.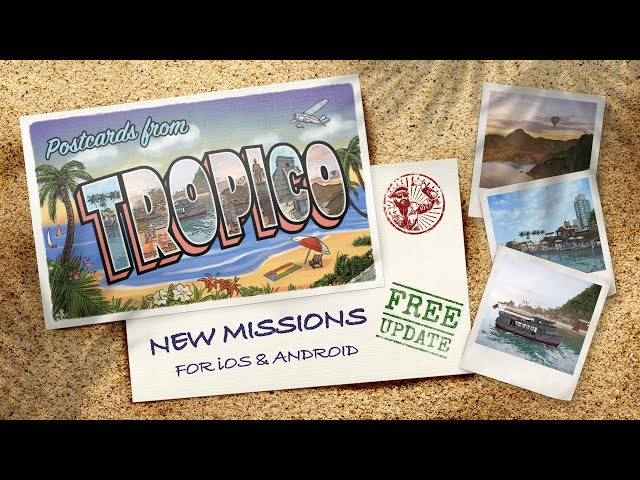 For another PC juggernaut making its way to mobile, check out our Diablo Immortal release date, Diablo Immortal servers, and Diablo Immortal classes guides to get up to speed with Blizzard's latest dungeon-crawler.