If you like a good visual novel and have a solid sense of rhythm, then there's a game right around the corner for you. We Are OFK, from developer Team OFK, is a vibrant and virtuosic title, starring the fictional band OFK on their journey from up-and-comers, through the heights of the industry, hitting some emotional beats on the way.
So, with a We Are OFK release date now on the cards, it's time to tune up, find you voice, and ride a soundwave until the good day comes. Not only that, but to celebrate the five tracks released as the first part of We Are OFK, iam8bit will release a special edition vinyl LP including all the songs from the game, as well as some special acoustic versions for super-fans.
The game itself plays like a lot of other visual novels, but with a millennial spin on the dialogue and dynamics between the characters. Texting, in particular, is a big part of this title, and the developer's promise of "thirst texting" is something I'm intrigued to see play out, especially with the new boom of alternative romance games like Dream Daddy of Boyfriend Dungeon.
When is the We Are OFK release date?
It's almost time to rock out, as the We Are OFK release date arrives on August 18. The initial release comes with five episodes, with further content in the works. If you still haven't seen the lush LA of We Are OFK, check it out in the trailer below.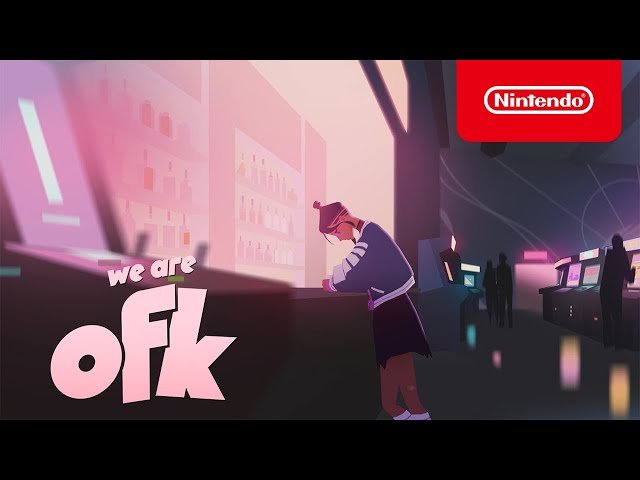 With that, you're fully plugged into the We Are OFK release date. For more games that sound good in more ways than one, be sure to check out our picks for the best music games on Switch and mobile.