As part of the flurry of D23 announcements, it looks like Niantic is up its old tricks again with another franchise AR title, and this time it's multiple heroes of the Marvel universe who take centre stage. The announcement video gave little away, but if an app can provide anything like the intense battles of Avengers Endgame, it's safe to say we're onboard.
The short trailer for World of Marvel Heroes shows us a group of friends using the app, before they each are magically equipped with weapons from the Marvel pantheon. We see someone using Doctor Strange's magical portal, a hand summoning the mighty power of Mjölnir, and laser vision. That's right. Laser vision. How this will work in AR we don't know, but we're intrigued.
We're bound to find out more about what World of Marvel Heroes might entail with a 2023 release window revealed in the last few frames of the trailer, but we should probably get the Marvel Snap release date out of the way first. Don't worry, it's not just you struggling to keep up with Disney's commitment to mobile.
What is World of Marvel Heroes?
Honestly, we don't know what World of Marvel Heros might consist of right now, but if it's anything like Pokemon Go, Niantic's incredibly successful AR title, we assume there will be a lot of social aspects, and that's something the Marvel community always enjoy.
World of Marvel Heroes release date speculation
We don't have a release date just yet, but you can expect it to launch sometime in 2023.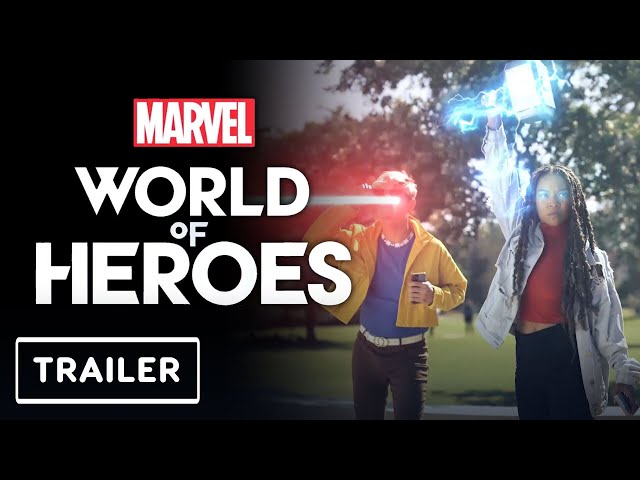 Where can I pre-register for Marvel World of Heroes?
You can get ready to unleash your superpowers as soon as possible by signing up over at the official Marvel World of Heroes website. It's worth checking out for the possiblity of launch day freebies alone.
There you have it, all you need to know about the World of Marvel Heroes reveal. For more daring Disney titles, check out our Disney Mirrorverse review.