Xenoblade Chronicles 3 is coming out at the end of this month, but we've got loads of new info already, thanks to a Nintendo Direct dedicated to the game. You can check out our final thoughts in our Xenoblade Chronicles 3 review, too, so check that out for what it feels like to actually play.
While there are rumours swirling of a full Nintendo direct in the not-too-distant future, this Xenoblade Chronicles 3 direct focused solely on the upcoming RPG. This is quite common for Nintendo, as it has previously done deep dives into some of its biggest releases, like Breath of the Wild and Splatoon 2.
If you want to get up to speed on all things Xenoblade, we're here to help. Whether you just want to know the Xenoblade Chronicles 3 release date, or watch all the latest Xenoblade Chronicles 3 trailers, we've got it covered. We also have a Xenoblade Chronicles 3 pre-order guide, so that you're ready for the big day.
Everything revealed in the Xenoblade Chronicles 3 direct
Anyway, here's all the info.
Xenoblade Chronicles 3 story
There's a new Xenoblade Chronicles 3 story trailer that opened the direct, which you can check out below. It details a handful of characters, a shady conversation, and the war between Keves and Agnus.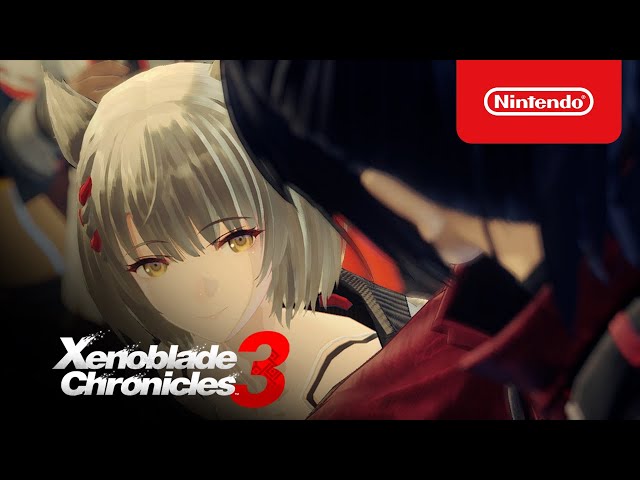 Xenoblade Chronicles 3 world
The world of Xenoblade was shown off explicitly, with various different aspects of exploration and worldbuilding on display. A lot of classic Xenoblade stuff makes a return, like giant monsters miles of levels beyond you, massive, expansive locales, among other series staples.
There's the return of landmarks, letting you fast travel, as well as an updated navigation system, allowing you to place a route on the ground to help you on your way. You can also, as before, change the time of day to find unique monsters.
There are also some new features, like the two warring nations of Keves and Agnus, who are in conflict from the start of the game, and as such you see them on the overworld map, battling it out. It also looks like the spider web of NPCs from XC1 are making a return, showing you the links between everyone you meet (although it was only briefly on screen, so it could be something different).
In the vast world, there are colonies, which are large hubs full of characters to meet and things to do, like shopping and eating. There are also camps, smaller little spots where you can cook some food and chat to your party about everything that's going on. Check out the full Xenoblade Chronicles 3 direct below for even more details.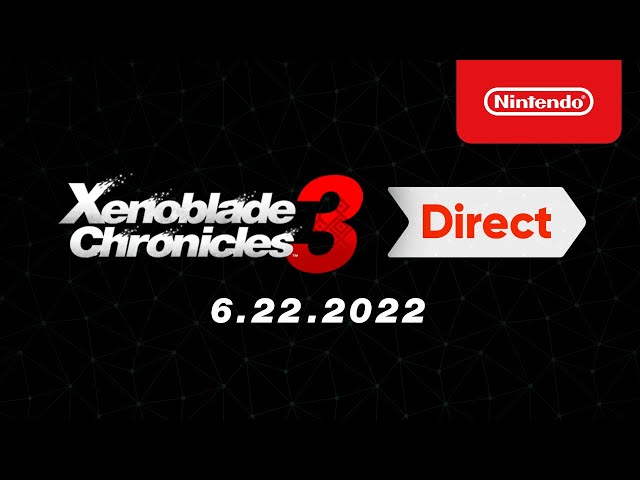 Xenoblade Chronicles 3 combat
Lots of things are returning in terms of combat. There's auto-battle, which builds up your energy to use arts – arts being special moves that deliver big damage and have specific effects in battle. Chain attacks are back too, letting you combine different arts as long as they complement each other.
There's also the return of the break/topple/launch/smash combo system, letting you deliver big damage and status effects depending on which arts you use and in which order. We also got our first look at master arts, which can be swapped between different classes, letting attackers heal, or shielders attack, for example. Additionally, you can combine two arts into one to do a fusion art attack.
We got another look at the new roles system, where your party is made up of attackers, defenders, and healers. Attackers are all about high damage, as you probably guessed. Defenders have higher aggro, drawing the enemy in and taking on the damage. Healers, well, they heal (and buff) your team to keep them going. Aptly named is an understatement.
There are a load of classes too, and each has one of the different roles above, which is new. Check them all out:
Swordfighter – a well-balanced attacker
Zephyr – good at evasion and counter-attacking
Medic gunner – heals and buffs allies
Tactician – disrupts enemies and supports allies
Heavy guard – big weapons to absorb attacks
Ogre – big hammer! big hammer! big hammer!
You can also add a seventh party member from a pool of characters you meet over time, who in turn bring their own unique classes. It's basically a replacement for the blades system from Xenoblade Chronicles 2. A handful were detailed in the direct:
Guardian commander – defender
Incursor – high critical damage
War medic – heals and buffs allies
All classes can wear each other's outfits too, letting you style your gang all the same or all differently, depending on what you fancy. There was also a good chunk of info on the Ouroboros system – check out our Xenoblade Chronicles 3 Ouroboros guide to learn more.
Interestingly, as helpfully pointed out by Stealth, there's one hero blurred out when they show the menu for them. I wonder who that could be?
Reviewing the Xenoblade Chronicles 3 Direct Footage again. They blurred one Hero out.

Each Hero, doubles not only as a guest character in the 7th slot, but essentially a new class for your 6 playable characters to use if they want too.

This replaces the Blade system of XC2. pic.twitter.com/vGbpDXTeuF

— Stealth (@Stealth40k) June 22, 2022
Xenoblade Chronicles 3 expansion pass
There's a Xenoblade Chronicles 3 expansion pass, which comes as a surprise to no one. You can check out what it features below, including helpful items, new hero characters and quests, as well as a new story scenario, all releasing over the next 18 months or so.
Xenoblade Chronicles 3 amiibo support
Amiibo still exist, and while there's no info about a specific Xenoblade Chronicles 3 amiibo, we learned that the game does support them. The Shulk amiibo makes Noah's sword the Monado (Shulk's sword from the first game). Other amiibo are compatible too, getting you in-game items, but we don't exactly what that will be.
"Monado, lend us your power!"

With the Shulk #amiibo, you can unlock this Monado weapon skin for characters using the Swordfighter Class in #XenobladeChronicles3. pic.twitter.com/sVvY6sVXtm

— Nintendo UK (@NintendoUK) June 22, 2022
For more on Nintendo's next big release, check out our Fire Emblem Warriors: Three Hopes preview to see how it's shaping up.