AFK Arena always has a wealth of events and quests for you to take your team on, and the winter season is no different. If you're looking for free rewards and limited items to deck out your heroes, our AFK Arena Midwinter Wonderland guide can help you master the latest AFK Arena Voyage of Wonders map, and unlock loot in the process.
Like most idle games, AFK Arena requires a lot of grinding for those of us who play for free, so if you want to help yourself out in the quest for resources, check out our AFK Arena codes guide to unlock some free stuff. You can also check out our AFK Arena tier list to find out the best heroes from each class.
AFK Arena Voyage of Wonders Midwinter Wonderland map
The winter-themed, snowy map can be seen in this video: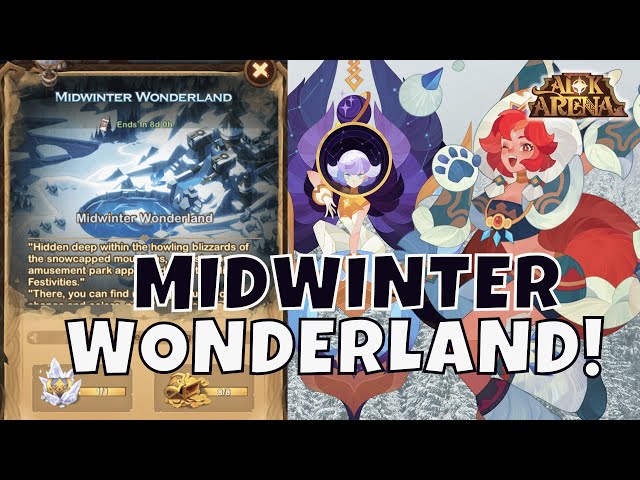 Also, Reddit user afk_inside shared an image of the map for the Midwinter Wonderland Voyage of Wonders. The numbers show the locations of the various puzzles and lore drops along the way to the crystal chest at the end.
What are the AFK Arena Midwinter Wonderland rewards?
The main reward for completing the Midwinter Wonderland event is ten Stargazer Cards, which can be used to pull for heroes and other resources in the Stargazing Room. Other rewards include:
3000 Poe coins

20 Primordial emblems

20 Amplifying emblems

Chests
How long is AFK Arena Midwinter Wonderland available for?
While there is no specified end date for Midwinter Wonderland, most Voyage of Wonders events last around 14 days. Midwinter Wonderland began on January 3 2023, so we imagine it will end around January 17.
There you have it, everything we know about AFK Arena's Midwinter Wonderland event. If you're looking for something completely different, why not check out our Melatonin Switch review?