As part of the 25th-anniversary celebrations of the classic historical strategy series, Xbox Game Studios and World's Edge have revealed Age of Empires Mobile, promising a shrunk-down version of the iconic title. Though we know little about the game so far, the fact it has big-name developers on board is something to be excited about, with the promise that the title will bring the full real-time tactics we know and love from the PC titles.
There's no Age of Empires Mobile release date yet either, and if it's to follow the industry standard path to market then you would anticipate a closed beta or pre-registration period to follow up to the eventual release. With the popularity and player base, the series already has from the two decades of PC games, we're pretty sure there are going to be a few who want to get their hands on this mobile version as soon as possible.
Now that we know we're getting an Age of Empires Mobile game, we're eagerly awaiting some gameplay footage to see how the series' busy battle screens transfer onto handheld. It's also going to be interesting to see which direction the publisher heads in terms of availability, with many tactical titles making the leap to free-to-play with their mobile versions.
As we mentioned earlier, there is a short Age of Empires Mobile trailer you can check out below, though you probably won't glean much information from it. Still, if the gameplay manages to look anywhere near as crisp, we're going to be in for a treat.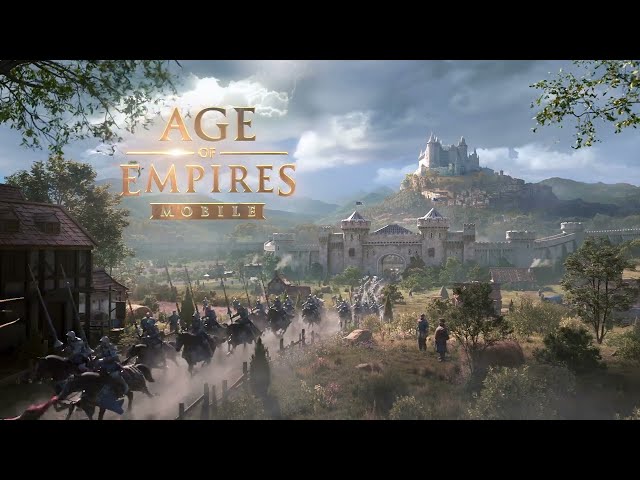 With that, you're caught up on the reveal of the Age of Empires Mobile. To ready a playlist for your future pillaging, check out our Spotify download and Youtube Music download guides.