The latest anime to get a mobile game spin-off is Netflix's Aggretsuko. The game is called Aggretsuko: The Short Timer Strikes Back, and it's a match-three puzzler that's available on iOS and Android. There's not long to wait, either, as the Aggretsuko: The Short Timer Strikes Back release date is July 28, 2020.
The show is about a red panda who faces relatable, everyday struggles while working a typical desk job. Her boss is an insensitive jerk, talentless suck-ups are progressing quicker than she is, and her mother won't stop nagging her to get a boyfriend. What gives Aggretsuko her quirk, though, is that she lets off steam by freestyling death metal songs into a karaoke mic.
Aggretsuko: The Short Timer Strikes Back has a simple premise. Your company is relocating offices, and it's up to you to handle the decoration. Of course, those decorations don't come for free, so you'll have to complete match-three puzzles to acquire the means you need to complete the task. As far as I can see, there's no death metal karaoke element here, and, yes, I am gutted about that.
If you'd like something to play in the meantime, though, then we have a best mobile puzzle games list we keep on top of.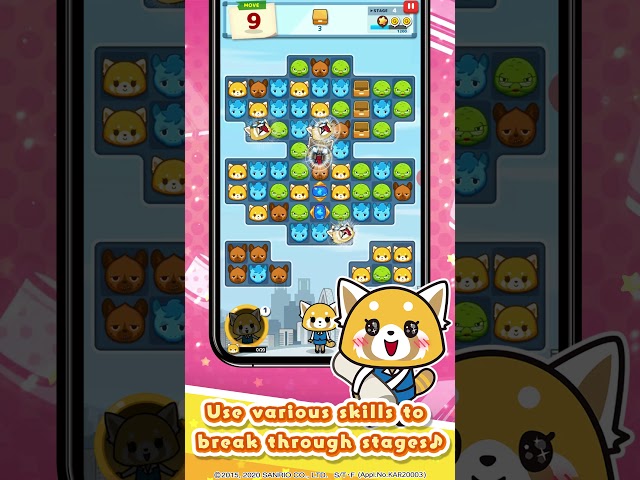 If it's something newer you're after, then we also have a new mobile games list that offers a variety of games across different genres.