Has the daily grind of Animal Crossing New Horizons worn you down? Then here's something to get you back into the swing of island life… with a twist. The Animal Crossing community has come up with its own entertainment since day one with the likes of Nookazon and the Turnip Exchange, and here is our next fan-made foray: Animal Crossing New Horizons: Hard Mode.
Created by NintenTalk on Twitter, this is the third community success story after they created the Sabotage League and Dream Address Scavenger Hunts, both of which brought many players together again well after the initial release.
The Hard Mode challenge has a robust set of rules that you must follow in order to do it right. First, you must put a note on your bulletin board to let others know you're taking part in the challenge, so it all goes smoothly. Rules are divided into different categories; villagers, economy, and daily tasks are some of them.
At first glance, the challenge doesn't seem so daunting, with rules like only being able to sell fish to CJ and bugs to Flick, but then it gets harder as the list goes on. Some of our favourite rules include that you can no longer sell fossils, can only time travel within that week, you must max out friendships with your two starting villagers, and get their pictures. Good luck to those who have ugly villagers they don't like!
You can also only sell turnips on your own island. Some of us have good luck with this, but most players are completely at the mercy of Tommy and Timmy's wildly dissatisfying pricing. You're not allowed to use Nookazon or other islands of any kind, either. Get ready to lose your savings to Joan.
Really, the only drawback is that New Horizons copies can only have one island at once per Switch and user, so you need a whole new system and game to do this, unless you're willing to scrub your original island. Are you joining the challenge? We recommend it for fun moments like what EJPlays experienced: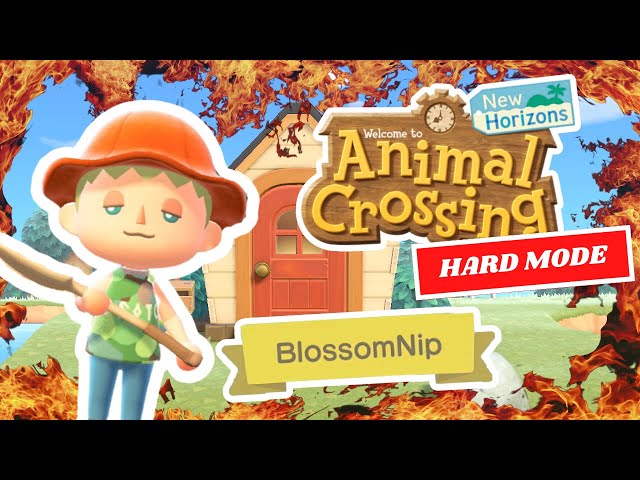 Not quite ready to get back into Animal Crossing: New Horizons? Maybe the latest Pokémon Go community day will tickle your fancy, or perhaps some Pokémon Go codes for some free gear.