Listen up, JRPG fans. A new crossover is coming to Another Eden: The Cat Beyond Time and Space, and it's with Square Enix's Chrono Cross. Details on what to expect from the collaboration were shown as part of a livestream on December 4. A teaser, that's available on the game's website, got the rumour mill spinning last week, and we had suspicions of our own – yes, we thought it would be Chrono Cross.
We, along with many of you, are happy that the Another Eden Chrono Cross crossover rumour is now a reality. This is to be the third collaboration for the JRPG, and it's dubbed Symphony: Complex Dream. Fortunately, we only have a few days to wait for the collaboration event to begin, and it's bringing a number of changes to the game, including a new game plus.
For those unfamiliar with Chrono Cross, it's a Square Enix RPG from 1999, and is set in the same world as 1995's Chrono Trigger. Like many JRPGs, the game features turn-based combat, in which you can use physical attacks, elements, and defence options. If you happen to be a Final Fantasy VII, you'll already have a basic understanding of how Chrono Cross' elements work, as it's in a similar manner to materia.
Chrono Cross has a very diverse cast, featuring 45 party members, all of which have unique abilities and an element affinity. What's more impressive is that most characters have ties to critical plot points, meaning they all have a place in the story.
Rumours have been whirling for a while that a Chrono Cross remaster is in the works, making the collaboration with Another Eden perfect.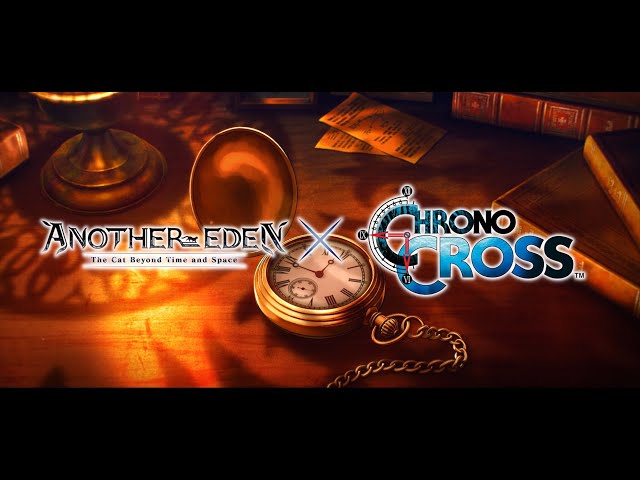 When is the Another Eden Symphony: Complex Dream release date?
It's here! You can dive into the crossover in Another Eden now, and it features a special campaign that can reward you with up to 2,000 chrono stones, so get playing.
As for which Chrono Cross characters are appearing, you can see Serge, Kid, and Harle, all of which have voices. Oh, and Lynx, Glenn, and Starky are part of the crossover story.
If you need something to keep you busy in the meantime, you can check out our picks for the best mobile RPGs or best Switch RPGs here. Or, for more diverse options, head over to our best mobile adventure games and best Switch adventure games lists.